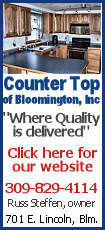 "It's ugly," Richard Yamarone, economist at Argus Research, said of the latest confidence reading. "Consumers are rattled to the bone."
The deterioration comes as Wall Street has been suffering through a mood swing of its own, sending stock prices careening wildly. The deeper consumer angst also comes after troubling news last week that the economy lost jobs for the first time in four years.
Against this backdrop, analysts say the chance the economy might fall into a recession is growing.
Still many hope that can be avoided and are counting on the Federal Reserve to cut interest rates next week.
Such a move could give people and companies an important psychological boost. It also might make them more inclined to spend and invest, which would help energize economic activity.
President Bush, meanwhile, is continuing to get low marks for his economic stewardship. Just 37 percent approve of his handling of the economy in September, down from 41 percent in August, according to a separate AP-Ipsos poll. Only a third of the public is satisfied with the president's overall job performance, the poll found.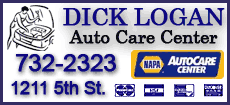 Individuals' feelings about the economy's prospects and their own financial fortunes plunged to 14.4 in September, compared with 43.9 in August. The new reading was the fourth weakest showing on record.
Credit problems in mortgage and other markets make it likely that the worst housing slump in 16 years will persist well into 2008. Foreclosures and late payments are spiking. Lenders have been forced out of business. The carnage -- especially in the "subprime" mortgage market involving borrowers with spotty credit histories -- has wreaked havoc on Wall Street.
Peoples' feelings about current economic conditions sank to 90.5 in September, down from 105.6 in August.
A measure looking at peoples' attitudes about investing, including their comfort in making major purchases, fell to 88.3, from 97.9.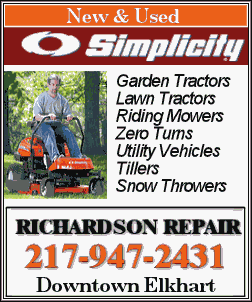 Economists keep close tabs on confidence barometers for any clues about consumers' willingness to spend. Consumer spending accounts for a big slice of overall economic activity. Analysts, however, caution that there can be a big difference between how consumers feel and what they actually do in terms of spending.

The overriding worry is that consumers will cut back on their spending, dealing a blow to the economy.

"There are definite risks if people get sufficiently spooked," said Bill Cheney, chief economist at John Hancock Financial Services Group. "If you believe the only thing we have to fear is fear itself, well, we got the fear, so we better fear it," he said.

Economic growth in the current July-to-September quarter is expected to slow to an annual rate of around 2 percent. That would be half the pace logged in the April-to-June period and would constitute a subpar performance. With growth cooling, the job market -- and wage growth -- also could lose ground.

The first major crack appeared in what had been a mostly sturdy employment environment when the government reported last week that employers cut 4,000 jobs in August. It was the first monthly decline in national payrolls in four years.

A measure tracking consumers' sentiments about employment conditions dropped to 113.6 in September, the weakest reading in nearly 1 1/2 years.

The overall confidence index is benchmarked to a reading of 100 in January 2002, when Ipsos started the survey.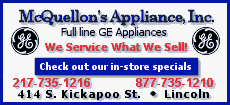 The RBC consumer confidence index was based on responses from 1,000 adults surveyed Monday through Wednesday about their attitudes on personal finance and the economy. Results of the survey had a margin of sampling error of plus or minus 3 percentage points.

[Associated Press; by Jeannine Aversa]

Copyright 2007 The Associated Press. All rights reserved. This material may not be published, broadcast, rewritten or redistributed.