State to set professional standards to protect deaf
Send a link to a friend
Sign language interpreters to be licensed and regulated
[September 14, 2007] SPRINGFIELD -- Gov. Rod R. Blagojevich signed a law Wednesday that protects people who are deaf or hard of hearing from unqualified and unskilled sign language interpreters. Senate Bill 259, the Interpreter for the Deaf Licensure Act of 2007, establishes statewide licensing standards for registered interpreters. Sponsored by state Sen. Deanna Demuzio, D-Carlinville, and state Rep. Sara Feigenholtz, D-Chicago, the legislation ensures those individuals who are in need of interpretive services will be paired with qualified interpreters who are subject to professional standards.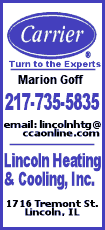 "This law will help make sure people who need reliable sign language services get them from licensed professionals and also allows them to file a complaint if they're getting poor services from unqualified interpreters," the governor said.

Presently, sign language interpreters are required to register with the Illinois Deaf and Hard of Hearing Commission. However, there is an absence of detailed professional standards that can be used to hold service providers accountable for the quality of their services. Without standards or penalties, people receiving inadequate services lack a way to report problems or file complaints with state regulators.

"The signing of SB 259 is a great day for Illinois deaf and hard of hearing citizens and sign language interpreters. Illinois today joins in the national trend in recognizing the interpreting profession," said John Miller, director of the Illinois Deaf and Hard of Hearing Commission. "Sign language interpreters provide a valuable service and ensure full communication access for deaf and hard of hearing citizens and service providers. Additionally, licensing of sign language interpreters establishes accountability and standards for the profession. We applaud the governor and the General Assembly in recognizing the importance of this legislation."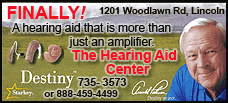 The bill establishes, for the first time, a licensing system to guarantee oversight of professional services for people who are deaf or hard of hearing. The legislation accomplishes this goal by:
Requiring the Illinois Deaf and Hard of Hearing Commission to develop and enforce standards to license and regulate interpreters for the deaf or hard of hearing.

Establishing a Board of Interpreters for the Deaf who will define standards and advise the commission on interpreter assessment and requirements.

Giving the commission and the Illinois Department of Financial and Professional Regulation oversight, enforcement and disciplinary authority over licensed interpreters.

Creating the Interpreters for the Deaf Fund with revenue generated from fees and penalties paid by interpreters who are in violation of state standards.
Under the new law, any complaint filed against an interpreter by a person who is deaf or hard of hearing can be reported. If subsequent investigations confirm the allegations, licensed interpreters will be disciplined as outlined by law.
Interpreters who are not licensed by the state can continue to interpret at the request of an individual as long as they inform the deaf individual that they are not licensed. The same general rule applies in situations when the individual who is hearing-impaired agrees to the use of video remote interpreting or other forms of communication other than licensed interpreter services.
The law exempts interpreters who provide services in religious activities, emergency situations and students who are supervised by qualified interpreters. Interpreters who work in education settings will continue to follow standards set by the Illinois State Board of Education.
The law was enacted coinciding with Deaf Awareness Day on Sept. 12. More than 40 exhibitors from social services agencies and businesses filled the atrium of the James R. Thompson Center in Chicago. Deaf Awareness Day participants offered information and resources for people who are deaf or hard of hearing. Additionally, the Division of Rehabilitation Services of the Illinois Department of Human Services sponsored a public forum to educate the community on the services offered by DRS and the Illinois Deaf and Hard of Hearing Commission.
Senate Bill 259 becomes effective immediately.
[Text from file received from the Illinois Office of Communication and Information]