"The parties have agreed to take a break and resume later on this morning," Flores said. "Our bargaining continues, but both parties have agreed to take a short break."
The hiatus came hours after workers at factories nationwide mobilized Friday night for a possible strike. Local union leaders had expected a call from Detroit around 10 p.m. telling them whether the union would walk off the job, but the call never came.
Instead, negotiators agreed to bargain hour by hour as the workers stood by and a midnight contract expiration deadline passed. By early Saturday, local leaders said they were told to go home and wait for updates from Detroit.
This year's contract talks are considered crucial to the survival of GM and its U.S.-based counterparts, Ford Motor Co. and Chrysler LLC.
All three companies want to cut or eliminate what they say is about a $25-per-hour labor cost gap with their Japanese competitors.
The gap, the companies say, is one reason why the Detroit Three collectively lost about $15 billion last year, forcing them to restructure by shedding workers and closing factories.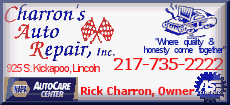 The central issue in this year's talks has been skyrocketing health care costs. Automakers have been pushing the union to take over responsibility for retirees' health care, an unfunded expense estimated at more than $90 billion for GM, Ford and Chrysler.
Automakers want to pay billions into a union-run trust that would pay retiree health care bills, and both sides have been wrangling over how much the automakers would contribute to the trust, according to people who have been briefed on the talks.
A local UAW leader said early Saturday the union also was seeking guarantees for future work at U.S. plants in exchange for taking over health care. The local leader and the other people who were briefed on the talks spoke on condition of anonymity because the talks are private.
If the union takes on the health care costs, the companies could remove a huge liability from their books - potentially improving their credit ratings and stock prices.
Industry analysts have said they expect GM to offer the union 65 to 70 percent of the retiree health care obligation.
The UAW chose GM as its lead company and possible strike target Thursday. Typically, the union negotiates a contract with the lead company and then presses the other two to accept the same terms. Ford and Chrysler have extended their contracts indefinitely, although talks were continuing and either side could break off the contract extension with three days' notice.