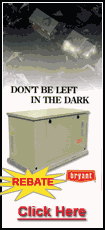 The Fed cut the benchmark rate to 4.75 percent after keeping it unchanged for more than a year. It has not lowered rates since 2003.
The central bank's decision and the wording of its accompanying economic assessment gratified a market that plunged during August amid fears that credit market problems, spawned by a continuum of mortgage defaults, would send the economy toward recession.
There was no direct signal in the Fed's statement that it would make further rate cuts. It said "some inflation risks remain" and that it will keep monitoring inflation developments. Still, it did not call inflation its "predominant policy concern" as it did after holding rates steady in early August.
"What it says to me is you had a major shift in the last couple of months from a Fed that was very concerned about inflation to one that is concerned about the health of the financial markets, the availability of liquidity," said Jerry Webman, chief economist at Oppenheimer Funds Inc.
The Dow was up 178.19, or 1.33 percent, at 13,581.61, after being up more than 200 points after the Fed announcement. The pullback was to be expected in the normal ebb and flow of trading.
The Standard & Poor's 500 index rose 23.47, or 1.59 percent, to 1,500.12, while the Nasdaq composite index gained 40.34, or 1.56 percent, to 2,622.00.
Bonds extended their declines after the announcement as investors pulled their money out of safe haven Treasurys and shifted it into stocks. The yield on the benchmark 10-year Treasury note rose to 4.52 percent from 4.47 percent late Monday. Bond prices move opposite their yields.