September is National Preparedness Month

Send a link to a friend
[September 21, 2007] More than 1,700 organizations are participating in the fourth annual Homeland Security National Preparedness Month. This campaign occurs annually in September and encourages American citizens to prepare for all types of emergencies in their homes, businesses, schools and communities. The Logan County Health Department has joined the effort and has become a member of the National Preparedness Month coalition.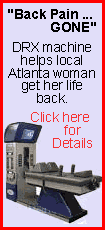 The Department of Homeland Security promotes individual emergency preparedness through the Ready Campaign and the Citizen Corps program throughout the year.

"Too many individuals remain in a state of denial when it comes to personal preparedness," said Homeland Security Secretary Michael Chertoff. "Able-bodied Americans need to be prepared to take care of themselves and their families after an emergency, so that first responders can focus on those who need assistance most. With the help of our coalition members, we encourage Americans to get an emergency supply kit, make a family communication plan and be informed about the different types of emergencies that may affect them."

During September, the Logan County Health Department is sharing preparedness information with the Logan County community. The National Preparedness Month banner has been placed on the Logan County Health Department online site for easy access to the Ready Campaign. Also, the Logan County Health Department Preparedness Program Web page provides information on pandemic influenza, reportable disease, special needs and other public health preparedness topics. Preparedness materials are available for education and outreach as requested and can be obtained at the Logan County Health Department.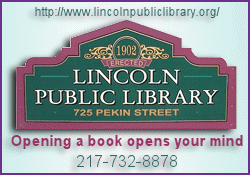 The Logan County Health Department will have its first Logan County Medical Reserve Corps new member orientation on Thursday, Sept. 27, at 6:30 pm. "We are encouraging medical and nonmedical volunteers 18 years of age or older to attend the event and join the MRC," stated Molly Jo Lamb, emergency response coordinator for the health department. "No experience is necessary, just a willingness to serve and help your community in a public health emergency!"
Becoming more prepared is easy. The Logan County Health Department recommends that you get a kit, make a plan, be informed and get involved.
"Preparing makes sense -- start NOW!" asserted Ms. Lamb. "The only way to be ready for an emergency is to be prepared for one."
If you have any questions or would like further information, please contact 217-735-2317.
[Text from file received from the Logan County Health Department]