Collection from Illinois' first poet laureate donated to Abraham Lincoln Presidential Library

Send a link to a friend
Howard B. Austin collection includes photos, handwritten poetry and audio recordings
[September 25, 2007] SPRINGFIELD -- A collection of materials from Illinois' first poet laureate, Howard B. Austin, has been donated by his family to the Abraham Lincoln Presidential Library in Springfield. The donation was welcomed by the current poet laureate of Illinois, Kevin Stein.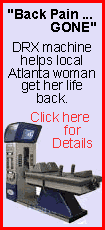 "This trove of Mr. Austin's literary papers and artifacts reflects his important role as Illinois' first poet laureate," said Stein, the Illinois poet laureate since 2003. "A rare gift to our state's citizens, this collection embodies the nature of a writer's work in the pre-digital era."

Howard Benjamin Austin was born in 1886 in Macon County and was appointed by Illinois Gov. Henry Horner in 1936 to be the state's first poet laureate, a position he held until his death in 1962. Austin, an accountant by trade, lived in Pawnee and was known for his folksy verse, often improvised on the spot. Only four people have held the poet laureate position in Illinois -- Austin; Carl Sandburg, 1962-1967; Gwendolyn Brooks, 1968-2000; and Stein.

The Howard B. Austin donation includes 162 photographs of Austin, his family and friends, including the musical groups with whom he performed -- the U.S. Army Band during World War I, the Dragoo Brothers and the Pawnee Four. Audio recordings of Austin reading his poetry are included, as are approximately 90 written items from 1936-1961, including poems, prose tales and letters. The donation also features two books: "Howard B. Austin, 1886-1962, Illinois' First Poet Laureate" (2007), by Howard's grandson, Roger A. Austin; and "Selected Poems by Howard B. Austin" (1955).

The 2007 Austin biography is also available for purchase by the public at www.howard-austin.org.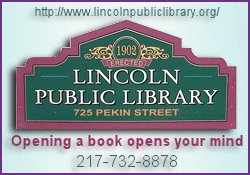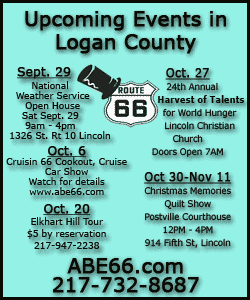 "My dad and his poetry had quite a profound impact during his day," said Dean Austin, Howard's youngest son and a lifelong resident of Springfield. "Our family is elated that his legacy will be preserved by the Abraham Lincoln Presidential Library for future generations to enjoy."
The Austin donation was announced during the last few days of the presidential library's "Chapter and Verse" poetry exhibit, which ends Sunday. The exhibit of items from the library's collections features the four poet laureates of Illinois, as well as Vachel Lindsay's art and poetry, a Valentine's Day composition by a young Susan Lawrence Dana, delightful miniature books published by Ward Schori of Evanston, campaign songs, political satire and poetry, and images from the American Civil War.
The Abraham Lincoln Presidential Library is the state's chief historical and genealogical research facility, with collections pertaining to all eras of Illinois history. Its holdings include more than 183,000 published materials, 10.9 million manuscripts, 462,000 photographs and other audiovisual materials, and 5,000 newspaper titles on 100,000 rolls of microfilm. In addition, its 50,000-item Abraham Lincoln Collection is the world's largest trove of pre-presidential Lincoln material. For more information on the presidential library and its programs and collections, visit www.alplm.org.
[Text from Abraham Lincoln Presidential Library and Museum news release received from the Illinois Office of Communication and Information]