8 more Ebola cases confirmed in Congo

Send a link to a friend
[September 25, 2007] GENEVA (AP) -- Eight more cases of Ebola have been identified in Congo, raising to 17 the number of people confirmed to have contracted the deadly illness, the World Health Organization said Tuesday.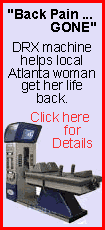 The cases were confirmed by the Centers for Disease Control and Prevention in Atlanta, Ga., WHO spokeswoman Fadela Chaib told reporters in Geneva.
The outbreak in Congo is the first major resurgence of Ebola in years.
At least 170 people have died -- though only six were confirmed to have had Ebola -- in the affected region of Kasai Occidental over the past four months, and more than 400 have fallen ill, Chaib said.
The fate of the 11 remaining confirmed cases is unknown, WHO spokesman Gregory Hartl said.
Some of the cases have tested negative for Ebola, but positive for other diseases like shigella -- a disease like diarrhea -- or typhoid. Some of the patients have improved after being given antibiotics, which would have no impact on Ebola, WHO experts said.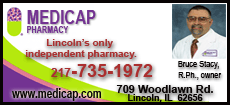 According to WHO the so-called "Zaire strain" of Ebola kills over 80 percent of those infected through massive blood loss, and has no cure or treatment. It is spread through direct contact with the blood or secretions of an infected person, or objects that have been contaminated with infected secretions.
Congo's last major Ebola outbreak struck in Kikwit in 1995, killing 245 people. Kikwit is about 185 miles from the site of the current outbreak.
WHO says more than 1,000 people have died of Ebola since the virus was first identified in 1976 in Sudan and Congo. Primates, hunted by many central Africans for food, can carry the virus.
[Associated Press; by Frank Jordans]
Copyright 2007 The Associated Press. All rights reserved. This material may not be published, broadcast, rewritten or redistributed.