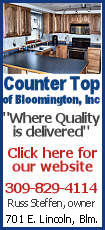 Sharing and Caring Hands has an on-site shoe room, but director Mary Jo Copeland didn't know what was in the big boxes when they arrived.
"Father (Johnson) says, 'That's from the pope.' I said, 'What do you mean -- the pope?'" said Copeland.
She opened them to find several dozen pairs of handmade Italian shoes to give to the poor.
"These are just grand! This is just the best gift. That Pope Benedict, wherever you are, God bless you!" said Copeland.
Johnson said Benedict got the shoes from an Italian shoemaker who asked that they be distributed to the poor.
Tasha Allen, who received a pair of the shoes, said, "It's a blessing for everybody. All the kids love them. The parents love them, too. I just can't stop smiling. Thank you, Pope."
For herself, Copeland received a note from the Vatican and a picture of the pope.
"That was very nice because now the pope is praying for me," she said. "I know I'll keep going," said Copeland.
___
Information from: KSTP-TV, http://www.kstp.com/
Copyright 2007 The Associated Press. All rights reserved. This material may not be published, broadcast, rewritten or redistributed.