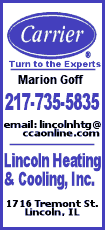 Brewers manager Ned Yost was ejected for the second consecutive day even though his team gained a half-game on the Chicago Cubs in the NL Central. But simply winning in the final week of the season won't be enough to save the Brewers' fading playoff hopes.
They'll need some cooperation from the Cubs, who were off Monday and finish the season with six games on the road. Chicago's magic number -- the combination of Cubs wins and Brewers losses needed to clinch the division title -- remained at four.
But if the Brewers are going down, they're going down swinging. And so is their manager.
With Milwaukee leading 11-2 in the sixth, Yost joined Fielder in arguing a called third strike with plate umpire Phil Cuzzi.
Both went back to the dugout without getting ejected despite their recent high-profile umpire confrontations; Fielder served a two-game suspension last month for inappropriate contact with an umpire, and Yost criticized umpires after he was thrown out of Sunday's loss at Atlanta.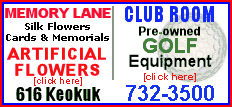 Geoff Jenkins' RBI single put the Brewers up 12-2, but the real fireworks had only begun.
After Cuzzi called Damian Miller out on strikes to end the inning, Miller turned back to bark at Cuzzi as he walked back to the dugout. Cuzzi then ejected Brewers hitting coach Jim Skaalen between innings -- and Miller was tossed after he began to argue with Cuzzi as the catcher walked out to take his place behind home plate.
Yost also came out to argue the call but remained in the game.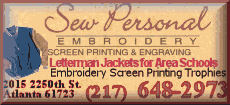 Cuzzi finally tossed Yost in the top of the seventh, after Yost once again left the dugout to argue after Cuzzi called Rick Ankiel safe at home on a two-run single by Ryan Ludwick that made the score 12-5.
Before Monday's game, Yost -- a protege of Atlanta's Bobby Cox, the most-ejected manager in major league history -- said he stood by his comments after Sunday's game. Even if it made him look like a sore loser as his team's playoff hopes faded.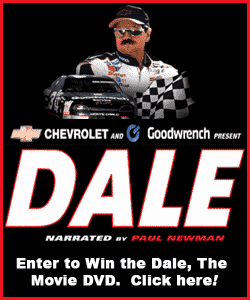 "If the truth gets you in trouble, then the heck with it," Yost said.
Yost's ejection came after the Brewers had the game well in hand. Milwaukee scored four runs off starter Adam Wainwright (13-12) before he got his first out of the game.
The four-run first included a three-run homer by Fielder, who clanged an 0-1 pitch off a steel girder high in right-center field.
Milwaukee then put the game out of reach -- no small task, considering the recent performance of its bullpen -- with five runs in the fifth and three in the sixth, including a a two-run homer by rookie Ryan Braun, his 33rd.
The Cardinals couldn't manage enough offense against Brewers starter Dave Bush (12-10), who gave up five runs in 6 2-3 innings.
Albert Pujols, who had missed five straight starts because of a strained left calf muscle, talked Cardinals manager Tony La Russa into allowing him to start Monday's game.
Pujols came in needing one RBI to become the first player to reach 100 in his first seven seasons but was 0-for-3 with a walk.
Notes: Cardinals C Yadier Molina and LHP Mark Mulder had surgery in St. Louis and will miss the final week of the season. Molina had right knee surgery and Mulder had arthroscopic surgery on his left shoulder. Molina is expected to be able to resume full athletic activity in four to six weeks. Mulder should be ready for competitive activity in 2008. ... St. Louis CF Jim Edmonds, day-to-day with a groin injury, hasn't started since Sept. 17.
[Associated Press; by Chris Jenkins]
Copyright 2007 The Associated Press. All rights reserved. This material may not be published, broadcast, rewritten or redistributed.