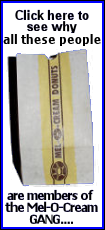 But he really wants to hit 52 -- especially if it helps Milwaukee reach the playoffs.
Fielder connected twice Tuesday night to help the Brewers beat St. Louis 9-1, bringing Milwaukee within two games of the Chicago Cubs in the NL Central. It also allowed the typically jovial slugger to surpass Willie Mays as the youngest to reach that single-season milestone.
But Fielder was serious when he talked about hitting two more. His estranged father, former major leaguer Cecil Fielder, hit 51 home runs with Detroit in 1990 -- and surpassing that total would be especially sweet.
"That's why I'm so passionate about playing," the younger Fielder said. "Hopefully one day, whenever they mention my name, they won't have to mention his."
Fielder hit a two-run homer to right field in the first inning and a two-run shot to left in the seventh, giving him 50 at 23 years, 139 days old. Mays was 24 years, 137 days old when he hit his 50th in 1955, according to the Elias Sports Bureau.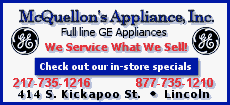 "It was a great thrill," said Brewers manager Ned Yost, who this week was given a vote of confidence by team owner Mark Attanasio. "I told the boys, 'We're watching a little history here. Remember it.'"
Fielder's feats overshadowed the fact that Milwaukee drew ever closer to the Cubs, who were hamstrung by Dontrelle Willis and lost 4-2 at Florida.
"We're in the middle of a pennant race right now and that's all I care about," Yost said.
In other NL games, it was Washington 10, the New York Mets 9; Atlanta 10, Philadelphia 6; Pittsburgh 6, Arizona 5; San Diego 6, San Francisco 4; Colorado 9, the Los Angeles Dodgers 7; and Houston 8, Cincinnati 5.
Prince Fielder is guarded about the reasons behind the split with his father. According to a 2004 story by The Detroit News, Cecil Fielder frittered away his baseball earnings through gambling and bad business decisions.
Cecil has been more outspoken. At a Toronto Blue Jays alumni event in June, he said his son should show him more respect.
"I just don't think my son knows how to let it go," Cecil Fielder said. "I don't think he's grown up yet. Until he can move on and talk to me like he's my son, we don't need to talk."
Fielder said he wasn't offended by any one particular comment from his father -- but made it clear that he has been paying attention to what he says in public.
"You've got to look at who's saying it," Prince Fielder said. "Let's be honest, he's not really the brightest guy."
Nevertheless, the Fielders became the first father-son tandem to reach the 50-homer mark.
"It's just an awesome feat," Prince Fielder said of No. 50. "Now my kids can know at one time, their dad was pretty good."
Braden Looper (12-12) served up Fielder's first home run, and gave up homers to Bill Hall and Rickie Weeks.
Milwaukee starter Jeff Suppan (11-12) worked eight innings to beat his former team for the third time this year, scattering nine hits and three walks but allowing just one run.
Marlins 4, Cubs 2
At Miami, consecutive bloopers fell for hits during a four-run second against Ted Lilly (15-8), and the Marlins beat the Cubs for the eighth consecutive time.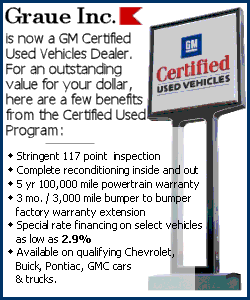 Willis (10-15) struck out seven and won for only the third time in 15 decisions since May 29. Lee Gardner retired two batters in the ninth, and Taylor Tankersley got pinch-hitter Cliff Floyd on a flyout for his first save, completing a three-hitter.
Nationals 10, Mets 9
At New York, Jason Bergmann (6-5) held the Mets in check and Washington survived a six-run rally in the ninth. The Mets' magic number for clinching its second consecutive NL East title was cut to four when Philadelphia lost to Atlanta.
Tom Glavine (13-7) gave up homers to Austin Kearns, Tony Batista and rookie Justin Maxwell in falling behind 6-2 and losing for the first time since July 2.
Braves 10, Phillies 6
At Philadelphia, Mark Teixeira hit a three-run homer and Chipper Jones had a two-run shot as Atlanta roughed up Jamie Moyer (13-12) and kept its slim playoff hopes alive.
The Phillies are two games behind NL East-leading New York.
Jeff Bennett (2-0) won despite giving up a sac fly to Pat Burrell that gave Philadelphia a 5-4 lead in the fifth.
Pirates 6, Diamondbacks 5
At Pittsburgh, Josh Phelps singled in the go-ahead run off Brandon Lyon (6-4) in the eighth for Pittsburgh, which cut Arizona's lead over second-place San Diego to two games.
John Grabow (4-1) allowed three inherited runners to score. Matt Capps finished with a perfect ninth for his 18th save.
Padres 6, Giants 4
At San Francisco, Brian Giles hit a go-ahead three-run homer off Brian Wilson (1-2) with two outs in the ninth inning and San Diego ended a four-game losing streak.
The Padres stayed one game ahead of Philadelphia in the wild-card standings.
Joe Thatcher (1-1) got his first big league win, while Trevor Hoffman earned his 41st save.
Rockies 9, Dodgers 7
At Los Angeles, Troy Tulowitzki homered off Mark Hendrickson (4-8) and Colorado won its ninth straight to eliminate the Dodgers from postseason contention.
The Rockies are one game behind San Diego in the wild-card race, tied with Philadelphia.
Ryan Speier (3-1) pitched one inning for the win. Manny Corpas earned his 17th save.
Astros 8, Reds 5
At Cincinnati, Hunter Pence homered and Craig Biggio drove in a pair of runs to help Felipe Paulino (1-1) earn his first career win. Brad Lidge got his 17th save.
Jon Coutlangus (4-2) lost.
Copyright 2007 The Associated Press. All rights reserved. This material may not be published, broadcast, rewritten or redistributed.