State public health director warns parents to beware of lead paint in toys
Numerous toys manufactured in China are recalled

Send a link to a friend
[September 06, 2007] SPRINGFIELD -- Dr. Eric E. Whitaker, Illinois Department of Public Health director, is warning parents to watch out for possible lead paint on their children's toys after numerous manufacturers, in cooperation with the U.S. Consumer Product Safety Commission, recently issued voluntary recalls for children's toys and jewelry, all manufactured in China, due to lead paint. In many cases, surface paints on these recalled items contain excessive levels of lead, which is prohibited under federal law. Lead is toxic if ingested by young children and can cause serious health problems.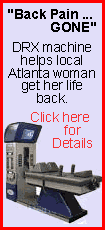 "Children are at the greatest risk of lead poisoning because they place their hands and other objects, like toys, in their mouths. Their small bodies absorb more lead than adult bodies do, and harms them more because their bodies are still growing," Whitaker said. "Children with elevated lead levels may suffer from learning disabilities, mental retardation, behavioral problems, lowered IQ, stunted growth and hearing impairment. Convulsions, coma and death can occur at higher lead levels."

National surveys estimate that more than 3 million children 6 years of age and younger have lead poisoning. This number represents almost one out of every six children under the age of 7. In Illinois, 8,654 children were found to have lead poisoning in 2006.

Lead poisoning has no obvious signs, and most children do not report any abnormal symptoms. Children with lead poisoning might report stomachaches, decreased appetite, hyperactivity, sleeping problems or irritability. Because these symptoms appear to mimic other childhood problems, lead poisoning is sometimes mistaken for a cold or the flu. The only way to diagnose lead poisoning is by having a blood test.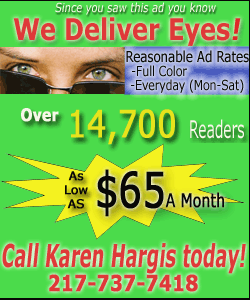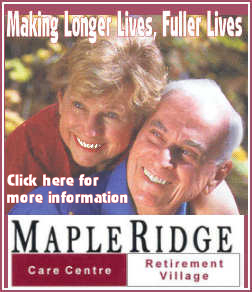 The following items have recently been recalled due to high levels of lead, either in the item or in the paint:
Fisher-Price Inc. Big Big World 6-in-1 Bongo Band toys

Fisher-Price Inc. Geo Trax locomotive toys

Mattel Inc. Barbie accessory toys

Toys "R" Us Inc. Imaginarium wooden coloring cases

Jo-Ann Stores Inc. Robbie Ducky™ kids' watering cans

Martin Designs Inc. SpongeBob SquarePants™ address books and journals

Schylling Associates Inc. Thomas and Friends, Curious George and other spinning tops tin pails

Buy-Rite Designs Inc. Children's Divine Inspiration charm bracelets

TOBY N.Y.C. TOBY & ME jewelry sets

Hampton Direct magnetic toy train sets

Mattel Inc. "Sarge" die cast toy cars
Fisher-Price Inc. Sesame Street, Dora the Explorer and other children's toys
For more information on these recalled items, go to http://www.idph.state.il.us/
webapp/SRSApp/pages/index.jsp.
[Text from Illinois Department of Public Health news release received from the Illinois Office of Communication and Information]