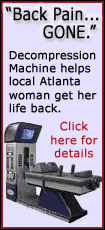 The prime minister of Tibet's government-in-exile denied the claims, saying Tibetans are committed to a "nonviolent path."
"To our knowledge, the next plan of the Tibetan independence forces is to organize suicide squads to launch violent attacks," Public Security Bureau spokesman Wu Heping said Tuesday.
"They claimed that they fear neither bloodshed nor sacrifice," Wu told a news conference.
Wu offered no firm evidence to support his claims.
Beijing accuses the Dalai Lama and his supporters of orchestrating anti-government riots in Lhasa last month as part of a campaign to sabotage the August Beijing Olympics and promote Tibetan independence.
The 72-year-old Nobel Peace Prize winner has denied the charge, condemning the violence and urging an independent international investigation into the unrest and its underlying causes.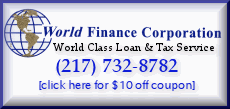 Prime Minister Samdhong Rinpoche of Tibet's exiled government reiterated that position Tuesday.
"There is no question of suicide attacks," said Rinpoche. "There is absolutely no doubt in our mind that we want to follow the nonviolent path."
Rinpoche said the Tibetan exile community fears the Chinese might "masquerade as Tibetans" and plan attacks to discredit the activists.
China's campaign against the Dalai Lama has been underscored in recent days with showings of decades-old propaganda films on state television portraying Tibetan society as cruel and primitive before the 1950 invasion by communist troops.
The government has sought to portray life as fast returning to normal in the Tibetan capital of Lhasa -- the scene of the deadliest violence -- although its landmark Buddhist monasteries of Jokhang, Drepung and Sera were closed and surrounded by troops, tour operators said.
Monks from the three temples backed peaceful protests that broke out March 10 on the anniversary of a 1959 uprising against Chinese rule. The protests turned violent four days later and spread across a wide area of western China inhabited by Tibetans.
Beijing claims Tibet has been Chinese territory for centuries, but many Tibetans say they were essentially independent for much of that time.
China has ignored international calls for mediation and refuses to discuss accusations of discrimination, repression and economic disenfranchisement raised by the Dalai Lama and overseas supporters -- as well as complaints over alleged shooting and other excesses in the ensuing crackdown.

Chinese state media has focused overwhelmingly on the victims of the violence in Tibet, releasing the names of 14 of the 18 civilians and one police officer it says were killed in the Lhasa riots. All but one were migrants from other parts of China, among the many who have flooded into the region in recent decades.

Xinhua has reported 12 were killed in arson attacks. The causes of death in two other cases were undetermined, and four bodies had yet to be identified.

Authorities earlier said three other people presumably jumped from windows to escape police.

Tibetan exiles say the toll from the violence plus the harsh crackdown afterward was much higher, leaving nearly 140 people dead.

A total of 414 suspects were in custody in connection with the March 14 riots, and another 298 people had voluntarily surrendered, state media quoted officials as saying.

[Associated Press; By CHRISTOPHER BODEEN]

Copyright 2008 The Associated Press. All rights reserved. This material may not be published, broadcast, rewritten or redistributed.