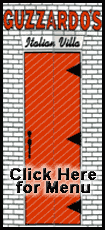 Zimbabwe's opposition has claimed victory in Saturday's presidential and parliamentary elections. Independent observers say trends support opposition leader Morgan Tsvangirai winning the largest number of votes in the presidential race, but not enough to avoid a runoff.
Mugabe has been accused of stealing past elections, though that was before Zimbabwe's economy collapsed and leading members of his own party openly defied him.
Marwick Khumalo, head of the Pan-African Parliament observer mission, indicated the ruling ZANU-PF party was considering the possibility of defeat.
"I was talking to some of the big wigs in the ruling party and they also are concerned about the possibility of a change of guard," he told South African Broadcasting Corp.'s SAfm radio.
"ZANU-PF has actually been institutionalized in the lives of Zimbabweans, so it is not easy for anyone within the sphere of the ruling party to accept that 'maybe we might be defeated or might have been defeated,'" he added.
It took the Zimbabwe Electoral Commission 30 hours to release results for 132 parliamentary seats, giving the Tsvangirai's Movement for Democratic Change 68 seats, including six for a breakaway faction. Mugabe's party had 64.
The commission has offered no results in the presidential race.
Lovemore Sekeramayi, an electoral official, went on state television Tuesday to say the commission was receiving presidential votes and would need to collate and verify them.
"We urge all Zimbabweans to remain patient as we go through this meticulous process," he said.
Some feared the delay was to allow time to rig the tally from Saturday's polls.
Tsvangirai's party said he was leading the presidential race with 60 percent of votes, based on counts reported from 128 of the 210 parliamentary districts.
The party gave Mugabe 30 percent of the votes and the rest to Simba Makoni, a former Mugabe loyalist. Tsvangirai lost narrowly in 2002, according to official results that observers charged were rigged. The opposition party also claimed it had an overwhelming lead of 96 of the 128 parliamentary seats for which it had results.
"We have won an election. Mugabe's victory is not possible given the true facts," Tendai Biti, secretary-general of Tsvangirai's party, told reporters Monday.
If the margins reported by the MDC hold, it would be a crushing blow to Mugabe, who headed a guerrilla movement that fought a seven-year bush war to end white minority rule and bring democracy to Zimbabwe in 1980.
Mugabe was hailed then for his policies of racial reconciliation and development that brought education and health to millions denied those services under colonial rule. Zimbabwe's economy thrived on exports of food, minerals and tobacco.
The unraveling began when Mugabe ordered the often-violent seizures of white-owned commercial farms, ostensibly to return them to the landless black majority. Instead, Mugabe replaced a white elite with a black one, giving the farms to relatives, friends and cronies who allowed cultivated fields to be taken over by weeds.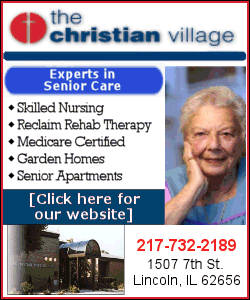 Today, a third of the population depends on imported food handouts. Another third has fled the country as economic and political refugees and 80 percent is jobless. Life expectancy has fallen from 60 to 35 years and shortages of food, medicine, water, electricity and fuel are chronic.

John Makumbe, a political scientist at the University of Zimbabwe, said the ruined economy had been Mugabe's downfall: "All other indications are the voting reflected Mugabe's massive loss of support because of the economy."

The Zimbabwe Election Support Network, a coalition of 38 Zimbabwe civil society organizations, said its random representative sample of polling stations showed Tsvangirai won just over 49 percent of the vote. A presidential candidate needs at least 50 percent plus one vote to avoid a runoff. Mugabe was projected to come in second with about 42 percent, and Makoni trailed at about 8 percent.

The coalition said it based its projections on tallies posted at a representative, random sample of 435 polling stations in Zimbabwe's 10 provinces, and that its work was reviewed by an independent statistician.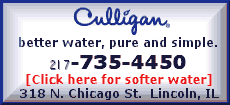 The opposition figures come from results ordered to be posted on the doors of the 9,000 polling stations in the country. This initiative, part of an agreement between the parties negotiated by South African President Thabo Mbeki, was new and could make it more difficult to cheat.

Still, Mugabe has powerful backers who have benefited from his rule. While younger army officers are reported to be losing patience with Mugabe, security chiefs said before the election they would not accept an opposition victory.

Military officers and ruling party leaders receive mining concessions, construction contracts and preferential licenses to run transport companies and other businesses.

Amid the ruins, a rapacious minority grew richer under Mugabe, its wealth displayed through the preponderance of luxury vehicles seen around Harare, including many a Mercedez-Benz and even a few Hummers.

The regime's friends might be concerned, along with Mugabe, by opposition calls for Mugabe to be tried for human rights abuses, perhaps in an international court.

There are fears of violence if Mugabe loses, and fears of violence if he wins.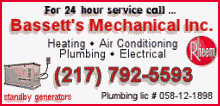 Biti, secretary-general of Tsvangirai's party, feared people might be "seduced into violence," which could create an excuse for a military crackdown.

"Zimbabweans are not a violent people and we hope people are not provoked into violence if official results differ from those posted at polling stations," he said.

[Associated Press; By ANGUS SHAW]

Copyright 2008 The Associated Press. All rights reserved. This material may not be published, broadcast, rewritten or redistributed.