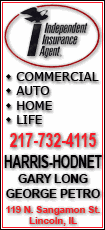 On June 28, organizers in the far northwestern Illinois community of Elizabeth will attempt to set a new world record for a gathering of people named Elizabeth. The daylong celebration, "The Gathering of Elizabeths," will honor several women named Elizabeth after whom this Jo Daviess County community of nearly 700 was named in the 1840s.

Planned activities will include the crowning of a "Queen Elizabeth" for the day, a group photo taken with fellow Elizabeths, a craft show and downtown business sidewalk sale, and a fashion show featuring styles from the past and the present -- all with a goal of setting a world record worthy of inclusion in the Guinness Book of World Records.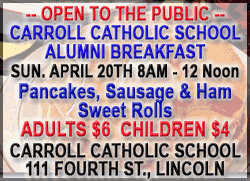 "We are thrilled to welcome all Elizabeths to celebrate a long history of outstanding and courageous women around the world," said event planner Susan Gordy.
In 1832 the women of the Apple River settlement vigorously defended the Apple River Fort against an attack by Black Hawk and 200 of his Native American warriors, prompting fort resident John Flack to say, "Such bravery and heroism amongst women has scarcely been surpassed in any country." The settlement was later renamed Elizabeth in honor of several of those brave women with the same name.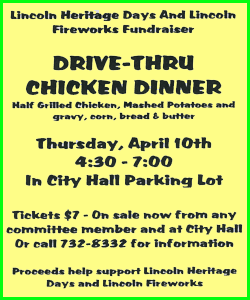 Visitors to Elizabeth on June 28 may tour a reconstruction of the famous Black Hawk War fort that is now a historic tourist attraction operated by the Illinois Historic Preservation Agency.
People with first or middle names of Elizabeth are encouraged to attend the June 28 event. Participants will be asked to provide identification in order to register for the event and to help provide the total number of Elizabeths that will be submitted for consideration to the Guinness Book of World Records.
Elizabeths of all ages are welcome to join the fun, remembering the words of another famous namesake, Elizabeth Barrett Browning: "A woman's always younger than a man of equal years."
The Gathering of Elizabeths is sponsored by the Elizabeth Chamber of Commerce and the Apple River Fort Foundation. For more information, visit www.mostelizabeths.com or call 815-858-2028 or 815-858-2217.
[Text from Illinois Historic Preservation Agency news release received from the Illinois Office of Communication and Information]