Public transportation effort still on track

Send a link to a friend
[April 22, 2008] Logan and Mason counties are still moving forward to apply for a public transportation 5311 grant from the Illinois Department of Transportation. Community representatives met for a second time Monday to bring more stakeholders to the table as the counties move through the required five-step primer.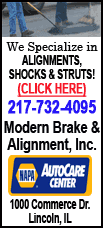 The first step of the primer was to create a transit partnership group. This is a growing group of volunteers working under guidance from the Interagency Coordinating Committee on Transportation Clearinghouse. Approximately 10 new members attended the meeting. Angela Stoltzenburg, Community Action executive director and team leader of the transit partnership group, is hoping the next meeting will bring even more stakeholders to ensure all voices are heard. The group is working to recruit potential transportation riders, transportation providers, human service agencies, medical and health care groups, education and job training programs, government representation, and other interested parties.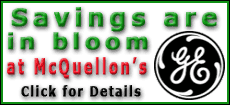 Community Action provides senior transportation to Logan and Mason counties. The agency is helping to facilitate the primer process as part of their advocacy efforts for both low-income residents and seniors in central Illinois.
"In Community Action's fight against poverty, we support efforts that help people move themselves toward economic health," said Stoltzenburg. "We support the five action themes developed by the National Community Action Partnership, which includes building an economy that works for everyone and ensuring healthy people and places. We recognize that healthy people living in healthy places are less costly, more productive and more engaged. They learn better, live longer and contribute more to the world around them.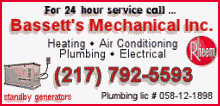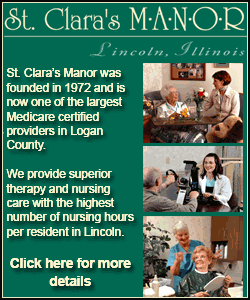 "One strategy to ensure healthy people and places is to design transportation systems that meet the needs of residents to reach jobs and services, connect with other parts of the community, and travel safety at the times they desire to do so at the lowest possible cost. One strategy to invest in the future is to design communities to maximize public transportation in order to build social capital, conserve resources and reduce pollution."
The group will meet again on May 28 at 10 a.m. at the American Legion in Mason City. The transit partnership group will begin the second phase of the primer, which is to complete a broad-based needs and resource assessment. Interested participants who would like more information or transportation to the meeting should contact Stoltzenburg by calling 217-732-2159, ext. 224.
Community Action Partnership of Central Illinois serves the low-income and senior populations of six counties in central Illinois. For more information, visit www.capcil.org.
[Text from file received from Community Action Partnership of Central Illinois]