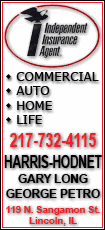 Following the submission of the Reorganization Feasibility Study last year by the Consulting & Resource Group, a consolidation fact-finding panel was formed last October by the five school districts in the greater Lincoln area: West Lincoln-Broadwell School District 92, Chester-East Lincoln School District 61, New Holland-Middletown School District 88, Lincoln Elementary School District 27 and Lincoln Community High School District 404.

The fact-finding committee report consists of answers to questions consistently posed about consolidation. Most of the questions were developed by the committee, and some were submitted to the committee by local citizens via an e-mail link on the LCHS online site.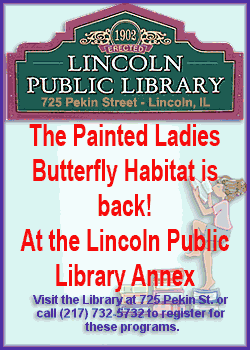 The report outlines the committee's findings in the following areas: the consolidation process, finance, curriculum and staffing, facilities and ancillary services, impacts, and lessons learned from site visits.
The report states that the citizens and the school boards of the Lincoln area have at least four options they could pursue in response to consolidation discussions:
Combine one or more of the four elementary districts that feed into LCHS.

Consolidate all five districts into a new unit district serving grades K-12.

Form a hybrid district where one or more elementary districts combine with the high school, depending on which districts approve the referendum.

Retain the status quo in school reorganization.
If the citizens choose to reorganize their schools, the committee recommended that either of the first two options mentioned above -- combination of elementary districts or consolidation into a new unit -- be pursued. The committee report raised several concerns about the formation of a hybrid district, the option recommended by the Reorganization Feasibility Study, and suggested that when school districts across the state develop more experience with the hybrid process, that option could possibly be re-examined.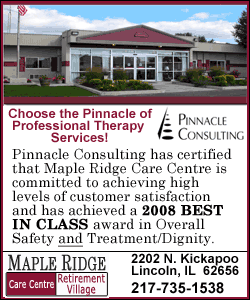 If the community chooses to retain the status quo, the committee strongly recommended that a formal, collaborative effort be established between all five of the school districts that would allow the area to tackle education issues in a cooperative manner. The committee identified particular value and potential cost-savings in cooperative efforts on transportation, curriculum, purchasing, school calendar, staffing, technology and professional development.
The committee's charge was not to issue a recommendation on school consolidation, but to provide further information and answer questions on the issue so that informed decisions could be made by the residents of the districts. The fact-finding committee was made up of 17 citizens and school board members from each of the five school districts.
Keith Snyder, chairman of the committee, commended the members on their work: "This committee was blessed with great members who, despite differences of opinion on the issue of consolidation, care deeply about kids and about this community. They invested a good deal of their own time in asking questions, tracking down the facts, answering the questions and putting together a report that is comprehensive, but easy to understand. We all hope the community finds our work informative and useful."
The committee's report is available at http://lchs.k12.il.us/. [To download Adobe Acrobat Reader for the PDF file, click here.]
[Text from file received from Keith Snyder]