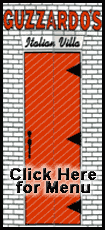 The loss of $27.33 per share is the third-worst quarterly loss in the automaker's history. In the same period a year earlier, GM recorded a net profit of $891 million, or $1.56 per share.
Revenue for the April-June period was $38.2 billion, down $8.5 billion from a year earlier.
The company said its loss included $9.1 billion in one-time charges, including $3.3 billion for the buyouts of 19,000 U.S. hourly workers who left at the end of June and $2.8 billion in liabilities related to Delphi Corp., its former parts division.
It also included $1.3 billion worth of write-offs because of a decline in the value of GMAC Financial Services' portfolio of leased trucks and sport utility vehicles. GM owns 49 percent of GMAC, which has suffered big losses when leases end and it tries to sell the now-unpopular vehicles at depressed prices.
GM also took a $197 million charge related to the settlement of a nearly three-month strike at supplier American Axle and Manufacturing Holdings Inc., which shut down more than 30 GM plants. GM agreed to help American Axle fund worker buyouts as part of the settlement.
Without the one-time charges, GM lost $6.3 billion, or $11.21 per share. Twelve analysts surveyed by Thomson Financial predicted a $2.62 per share loss on revenue of $44.57 billion.
The $15.5 billion loss is less than half GM's record $38.6 billion loss in the third quarter of last year. That loss was due to a write-down on the taxable value of assets. The second-worst loss was $21 billion in the first quarter of 1992.