Wall Street expects the Labor Department report will show the economy shed jobs for the seventh straight month in July. Economists polled by Thomson/IFR predict that payrolls shrank by around 72,000, beyond the 62,000 positions eliminated in June. So far this year, the economy has lost about 438,000 jobs.
Wall Street also expects the unemployment rate to have risen to 5.6 percent from 5.5 percent in June. The report is due at 8:30 a.m. EDT.
The employment report, often regarded as the most important economic reading on Wall Street, gives investors insights into the health of the consumer. People who have lost their jobs or are worried about being out of work are likely to spend less, a disturbing prospect for investors as consumer spending accounts for more than 70 percent of U.S. economic activity.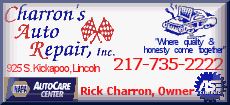 Investors are also awaiting a read on the manufacturing sector. Economists predict the Institute for Supply Management, a trade group of purchasing executives, will report that its manufacturing index fell to 49.2 in July from 50.2 in June. A reading above 50 signals expansion while a figure below 50 indicates contraction. In June, the index signaled growth for the first time in four months.
Dow Jones industrial average futures rose 38, or 0.33 percent, to 11,397. The futures are pointing higher a day after the blue chips fell more than 200 points following weak readings on the output of the economy.
Standard & Poor's 500 index futures rose 4.40, or 0.35 percent, 1,271.50, and Nasdaq 100 index futures advanced 2.00, or 0.11 percent, to 1,855.75.