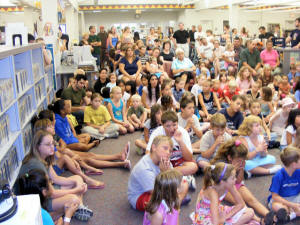 July 31st was awards day for this year's summer reading program. There is so much to tell you about including all the award winners and we will just as soon as we get all the information together for you. Louella Moreland, Youth Services Director at the library, has some really impressive numbers to tell us about. Perhaps the most impressive is that this year, 440 youths between the ages of six months and twelve years old were a part of the program. This summer's theme was "Get in the game, READ" and it looks like a lot of youngsters did just that. Louella mentioned that the library was proud to have received major support for this project from Weyerhaeuser, and we are proud to be able to mention their support to all of you.
---
All the fair info is just a click away.
We have been getting a lot of positive feedback about our Logan County Fair coverage and we appreciate the kind words. What some of you might not know is that we have compiled all of the schedules, stories, fair results and pictures all on one page so you don't have to go through back issues to find fair information.
All you have to do is scroll down the front page until you find the green Logan County Fair banner. Just click on the banner and everything is there for you to read or see. In fact since you are here with us right now, if you want to catch up on fair info right now, just click here.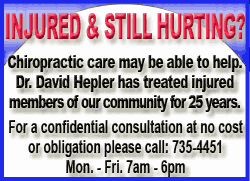 ---
Lincoln area Christian Softball League finishes season
For several years, area churches have been gathering during the summer months to fellowship together and play baseball. This year, seven churches were involved in the league. Those seven churches are Mt. Pulaski Christian Church, Lincoln Christian Church, Jefferson Street Christian Church, Zion Lutheran Church, Prairie Land Christian Church, Minier Christian Church, and United Pentecostal Church. The games began at the end of May and the teams played until the end of July (just before the fair) with a double elimination tournament to end the season. Jefferson Street Christian Church was this year's champions with a 10-2 season and no losses during the tournament. Second place went to Lincoln Christian Church and United Pentecostal took third place. All games are played out at Memorial Park by the Elks Country Club and it is free of charge for the league thanks to the Lincoln Park District.
---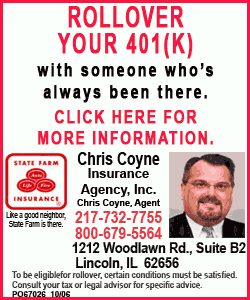 Together For Lincoln extends deadline for project applications
Together for Lincoln has extended the project application deadlines for its September 28th community service projects. Any person living in Lincoln is encouraged to apply for assistance with home improvement projects. People are also encouraged to fill out applications on behalf of others who are in need. Project applications may be picked up at Action Rental or at the State Bank of Lincoln branch located inside of Wal-Mart. Applications may also be picked up at participating churches. All projects, whether large or small, will be considered. If you have any questions, please call Dustin Fulton at (217) 732-9294, ext. 106.
Together for Lincoln is a partnership of over a dozen churches in Lincoln who are coming together for the common good of the community. Over 1,000 volunteers are expected to be out working in Lincoln on Sunday, September 28th. That service project day will conclude with a Christian worship service at 6:30 PM at the Lincoln Christian College Chapel.
---
Word is getting around. The Habitat for Humanity Veggie stand at the corner of Logan and Keokuk is selling out every day. This means the next day's produce is just picked and you can't get any fresher than that. Stop by the stand, grab some fresh vegetables and help a great cause. The stand is open six days a week from 10:00 a.m. till 5:00 p.m.
---
Got a good piece of news, information or something that we can all brag about? If you do, e-mail Mike and let us tell everyone about it. Plus you can win cash. Every submission, whether we use it or not, will get your name in the "Close Up" grab bag. At the end of the month we will draw a name and someone will get $25.00 just for dropping us an e-mail. If you wish, we will be happy to donate your winnings to the organization of your choice. You can contact Mike at mikefak@lincolndailynews.com.
[By MIKE FAK]