New $25 billion capital works plan for Illinois proposed

Send a link to a friend
[August 01, 2008] CHICAGO -- On Thursday, Gov. Rod R. Blagojevich unveiled a compromise for a slimmed-down $25 billion Illinois Works capital plan proposal to invest in revitalizing the state's roads, bridges, classrooms and communities. The governor, who announced the plan with former U.S. Speaker of the House Dennis Hastert, R-Ill., worked with the legislative leaders to negotiate a plan that eliminates expanding gaming as a revenue source.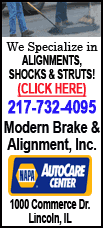 The plan was unveiled following the leaders' meeting Thursday with Senate President Emil Jones, Senate Minority Leader Frank Watson, House Minority Leader Tom Cross, House Majority Leader Barbara Flynn Currie and members of the Illinois Works coalition.
"Every day we see another valid reason for an Illinois Works capital plan," Blagojevich said. "Illinois' unemployment rate is at a 15-year high, with some of our communities, including Metro East St. Louis, Kankakee and Rockford, having been hit particularly hard. Our bridges, while among the safest in the nation, need an influx in capital to ensure that we continue to keep them safe. Plus, we continue to get additional indication from Washington, D.C., that the Highway Trust Fund would run low on funds, and we need to get in line. That's why I am proposing a compromise to gain more support from the House Democrats and pass Illinois Works capital plan this fall."
At Thursday's meeting, Jones, Watson and Cross joined the governor in supporting the proposed compromise. Hastert and Southern Illinois University President Glenn Poshard, co-chairmen of the Illinois Works coalition, have supported the $25 billion capital plan as well, calling the plan a good compromise to bring everyone on board.
This past spring Hastert and Poshard announced their recommendations for a capital infrastructure plan, along with the revenue streams to pay for it, after a comprehensive statewide listening tour and a series of meetings with Blagojevich and legislative leaders. When those recommendations were presented to the caucuses, no one voiced concern. However, when the time came for a vote on May 31, some House Democrats cited the gaming expansion as an impediment to passage. The governor heard those concerns and is asking for a compromise.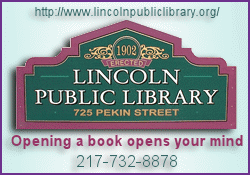 "Over the last few weeks, I have worked with the governor and legislative leaders to put together a capital plan that could pass through both chambers of the Illinois General Assembly," Hastert said. "Today, we believe we have a compromise. That compromise removes the expansion of gaming, which seemed to concern some elected officials, and as a result we have gone from a $34 billion plan, which was needed, to a $25 billion plan that can be funded. What is clear to me, clear to the governor and clear to many in the General Assembly is that Illinois cannot wait another year for a capital plan. We need a compromise and we need it now."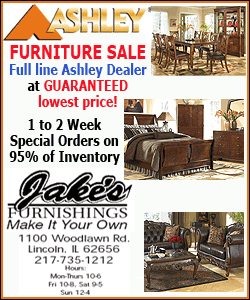 The $25 billion Illinois Works capital plan announced by the governor on Thursday includes the following:
Investment of more than $14.4 billion in roads projects, $4.1 billion in education facilities, $3.4 billion in public transit and rail, $800 million for environment and water, $310 million in state facilities, $100 million in health care facilities, $425 million in economic development, and more than $1.4 billion in other critical infrastructure and quality-of-life needs for the citizens of Illinois.

Provides a capital improvement plan clearly identifying timelines, priorities and funding sources for projects within each of these investment categories.

Funds education construction projects and mass transportation investments with a $7 billion partial concession of the Illinois Lottery.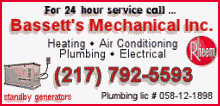 Creates a Capital Trust Fund and an Educational Trust Fund with "lockbox" accountability guarantees for capital investments and continuation of the current level of lottery proceeds for preschool through high school education.

Uses $150 million in excess motor fuel taxes to support $1.6 billion in additional road projects.

Uses $100 million in excess state sales taxes on motor fuels to support $1.3 billion in additional projects.
According to a study by Southern Illinois University, a comprehensive capital plan would have tremendous economic benefits for the state. The study found that a $25 billion capital plan would create 443,000 new full-time jobs, lead to $32 billion in economic activity and generate more than $2.3 billion in state and local tax revenues.
[Text from file received from the Illinois Office of Communication and Information]