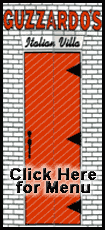 By midday in Europe, light, sweet crude for September delivery fell 7 cents to $125.04 a barrel in electronic trading on the New York Mercantile Exchange. The contract gained $1.02 on Friday to settle at $125.10 a barrel.
In London, September Brent crude was up 29 cents at $124.47 a barrel on the ICE Futures exchange.
The National Hurricane Center issued a hurricane watch Sunday for the coast of western Louisiana and eastern Texas, which means that hurricane conditions are possible from Tropical Storm Edouard within the next 24 hours in the area.
The fifth named storm of the 2008 hurricane season has sustained maximum winds of about 50 miles (80 kilometers) per hour. By Sunday night, Edouard was located about 80 miles (129 kilometers) east-southeast off the mouth of the Mississippi River and about 390 miles (630 kilometers) east of Galveston, Texas.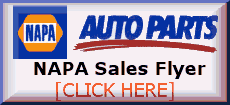 Regarding Iran, U.S. Secretary of State Condoleezza Rice said Saturday that the United States would have no choice "but to begin again to prepare sanctions resolutions for the (U.N.) Security Council" if Iran did not halt the development of its uranium enrichment program.
Rice said that given the U.N.'s current scheduling, sanctions probably could not be expected in the next few weeks, but the U.S. will begin working with allies toward that goal.
"There's concern about a potential confrontation down the line," said Victor Shum, an energy analyst with Purvin & Gertz consultancy in Singapore.
Iranian President Mahmoud Ahmadinejad said Sunday that diplomacy is the only way out of his country's standoff with the West as an informal deadline expired on an offer of economic and other incentives by six world powers if Iran agreed to curb enrichment.
Iran's leader made the comments a day after asserting that his country would not give up its "nuclear rights," signaling that it would refuse demands to stop enriching uranium or at least not to expand its enrichment work.
The United States and its European allies fear Iran intends to use the technology to develop material for nuclear weapons under the cloak of a civilian nuclear power program. Iran denies the accusation.