The market expects the Commerce Department to report that consumer spending slowed in June despite billions of dollars in government tax rebates. Economists surveyed by Thomson Financial/IFR believe personal spending rose by 0.5 percent in June, down from an increase of 0.8 percent in May.
Analysts expect personal incomes to have fallen by 0.2 percent in June following a big 1.9 percent surge in May that reflected the tax rebates. Checks were still being sent out by the government in June, but the amount was smaller than in May. The report is due at 8:30 a.m. EDT.
Investors are also awaiting a Commerce Department report on U.S. factory orders, expected at 10 a.m. EDT. Analysts believe orders to factories rose by 0.7 percent in June, pushed moderately higher by an increase in demand for defense equipment. That would be just higher than the 0.6 percent increase reported in May.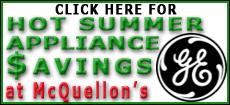 Wall Street is also awaiting the Federal Reserve's policymaking meeting on Tuesday. The Fed is expected to keep interest rates steady at 2 percent, given the recent underwhelming readings on the economy. Inflation rose sharply for businesses in June as they paid higher prices for commodities, but it appears to have eased in July as the price of oil retreated in the second half of the month.
Dow Jones industrial average futures fell 22, or 0.19 percent, to 11,284. The Dow logged several triple digit, back-and-forth swings last week, and ended the week down 0.39 percent.
Standard & Poor's 500 index futures fell 2.8, or 0.22 percent, to 1,257.50, and Nasdaq 100 index futures fell 8, or 0.44 percent, to 1,825.