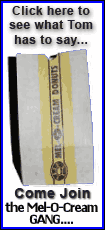 That news may produce a shrug from many people who have lost their jobs or homes in this economy. The problem is that when the wealthy get stingy, it trickles down to the rest of us.
"It's a sluggish economy, and its difficulties are felt all over," said Joseph DiRenzo, a married 38-year-old father of three who left a hedge fund two years ago to enter commercial real estate.
DiRenzo says he's feeling the hit in many places, especially in the value of his house on Long Island's upscale Gold Coast in Muttontown, N.Y.
He owns the kind of place you'd expect a former hedge-fund manager would call home: six bedrooms, seven full baths, hand-crafted Italian doors throughout, high-tech security and sound systems, and 9,000 square feet of living space on 2.4 acres.
It can be had for $7 million -- a good deal, he says, when you consider his next-door neighbor's comparable home sold for $9 million last fall. He has cut the price twice in the 12 months it's been on the market.
DiRenzo is looking for a smaller, cheaper home. He also may buy a hybrid to supplement the two Mercedes Benzes in his heated four-car garage. And, he's driving less these days.
The DiRenzos aren't unlike many American families cutting back to weather a downturn. They're just richer.
To be sure, the poor and middle-class are being hurt more, but upper crust thriftiness could reverberate across the rest of the economy.
The 10 percent of households with the highest incomes account for nearly a quarter of all spending, according to data compiled by research firm Moody's Economy.com from a 2006 federal survey.
"That does suggest those folks are important for the spending outlook, and the overall economic outlook," said Scott Hoyt, Moody's director of consumer economics.
Other government data show households in the top one-fifth of the U.S. population ranked by income earn about half of all total personal income before taxes -- an imbalance that gives the wealthy immense economic clout, said Sara Johnson, an economist at the research firm Global Insight.
"Consumer spending makes up 70 percent of gross domestic product, and when one group accounts for a very substantial share of consumer spending, they also account for a large share of the economic activity that creates jobs," Johnson said.
On Friday, the Labor Department reported that the unemployment rate had jumped to the highest in four years. The housing slump, tighter credit, high fuel prices and a lack of confidence is causing employers to cut expansion plans, or even let employees go.
It doesn't help when your customer base is pinching its pennies, either.
"A lot of our clients stop by a deli on the way to the airport, rather than have a catered meal on the plane" costing $50 per boxed lunch, said Justin Sullivan. Sullivan is the founder of Regent Jet, an Andover, Mass.-based broker that buys blocks of aircraft time to trim costs for high-end clientele whose multi-leg itineraries can sometimes exceed $100,000.