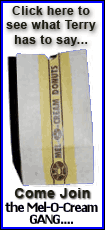 When the two of us decided to experience homelessness one weekend for a cross-cultural assignment, the lifestyle that over 20 million Americans experience every year, we were not ready for what we encountered.
We thought it would be easy to find money or food in exchange for work, and we were worried we wouldn't even see any homeless people, much less interview them. Instead, we were met by people who wouldn't look us in the eye, much less give us the opportunity to work for them.
Finding a Place
Finally, we found some work doing heavy lifting at Guzzardo's, as well as some food and even a place to stay for the night (we stayed in the storage area in the basement of Guzzardo's). I seriously doubt we would have lasted too long outdoors that night in February, and even though basement was flooded and infested, it felt like the greatest gift anyone could have given us.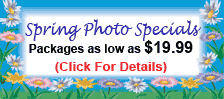 The next morning we walked out to the edge of town where we met Nathan, a young homeless man who was panhandling by Wal-Mart. He told us of some excellent places to stay when one doesn't have a home, and gave us some great insight into the homeless lifestyle.
Lessons
We realized some important things. This town, and this campus, may fail to see the homeless issue around us. We often only get a cosmetic view of Lincoln- the one homeless guy out by Aldi's that we give change to. But if we choose to look deeper we find an entire community that's hurting and waiting to be reached out to.
"If we choose to look deeper we find an entire community that's hurting and waiting to be reached out to."
Many are living in poverty, or are on the verge of homelessness; some have lost jobs and stay with their parents, or find the storage areas of department stores, or open culverts, or get enough money together to stay a few nights at a cheap hotel on the outskirts of town.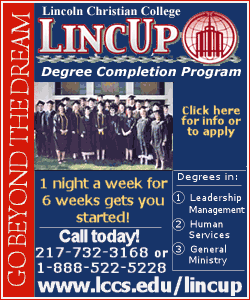 Our weekend of homelessness and conversation with Nathan ultimately taught that most of the homeless community wants to be loved and cared for, and that hope is all that really gets them up each day.
We hope to try and reach out to Nathan and the rest of the community again, and we pray that others would step beyond their comfort zones and find the mission field, which may be as near as a few hundred yards from our campus.
Statistics about homeless:
On any given night, 700,000 to 2 million people are homeless in the US.
In December 2000, the following percentages of people were homeless:

-Single men 40%
-Single women 13%
-Families with children 35%
-Unaccompanied minors 7%
-African Americans 50%
-White 35%
-Hispanic 12%
-Native American 2%
--Asian 1%
[Marshal Nelson & Jake Barrett -
Students from LCCS]