Nationwide, recycling facilities are doing brisk business. Weekends are the busiest, when people have time to bring in scraps like copper wire, brass bits, aluminum window frames and rotted pipes and cans, hoping to make some extra money.
"I drive about 35 miles round trip to work every day, so this recycle made a good deal on my gas tank," said David Trombley, 51, a shower door installer and glazer. He walked away with $133.40 at Fitzsimmons Metal Company in suburban Pittsburgh after turning in scraps left over from remodeling his basement bathroom.
"I put most of it in my tank, over half of it in my gas tank and that'll last me two weeks worth of going to work and back," he said.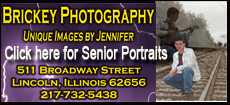 Two factors are leading to the national rush to recycle: Skyrocketing metal prices caused by a demand in developing countries, such as China and India, and rapidly rising food and fuel costs that are stretching paychecks to the limit.
David Fitzsimmons, owner of the suburban Pittsburgh recycling facility, says on average about 80 people come through his facility daily, double the number he saw six months ago. Empire Recycling Corp. in Utica, N.Y., now sees 250 or 300 customers a day, up from about 150 people.
Most of the scrap sellers are plumbers, electricians, construction workers and increasingly just regular people who collect bits and pieces, scour garages and basements for junk and save cans rather than hand them over to their municipalities for free. Some people even drive around neighborhoods the night before trash is collected to gather other people's junk.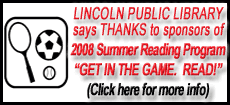 "They're bringing in everything. They're bringing in scrap iron and steel, aluminum, brass, stainless steel," said Steven Kowalsky, president of Empire Recycling. "Just as we're speaking, a pickup truck is coming across our scale with some farm equipment and some old barbed-wire fence."
Some scrap sellers will make just a few dollars, but devoted collectors and manufacturers can make hundreds.
Until a few years ago, copper was selling for less than $1 a pound. Today it is going for about $3 a pound. Aluminum cans that were going for about 30 cents a pound can now fetch 70 cents to 80 cents a pound. In the last seven years, steel has jumped from $40 a gross ton to more than $200 per gross ton.
"It's kind of like the perfect storm," Kowalsky said, noting how commodity prices are making recycling more attractive just as other costs are rising. "They get money here and they supplement their income and pay for their food and their fuel and their rent and everything else."
Empire Recycling handles everything from paper to steel. Interest, Kowalsky said, is up in all areas.
While some recyclers used to use the money for extras, many now use it to buy food or fuel.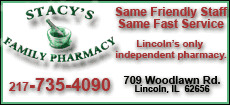 Trombley made nearly double what he expected on the junk he brought to Fitzsimmons, but he still won't be using the extras for entertainment.
"A year or two ago, I'm sure I would have probably just went out to dinner or maybe even went to the movies or something to that effect rather than filling up my tank," he said.
Chris DeSebato, 32, a plumber from the Pittsburgh suburb of Shaler, got $40 at Fitzsimmons after turning in old pipes and wire scraps collected from his job.
"It used to all be for my kids, now I use some to pay for gas," he said.
DeSebato works for his cousin, who never cared that he cashed in on the scraps - but he's wondering if that might soon change. At the end of a job, he gathers the pipes to recycle. Now, he even sweeps small leftover wires into a box.