By midday in Europe, light, sweet crude for September delivery was down $1.76 to $119.65 a barrel in electronic trading on the New York Mercantile Exchange. The contract dropped $3.69 overnight to settle at $121.41 a barrel. Earlier Tuesday, it fell as low as $118 a barrel before rebounding.
In London, September Brent crude fell $2.59 to $118.09 a barrel on the ICE Futures exchange.
"The main factor weighing on oil prices is worries about oil consumption being weakened, especially in the U.S.," said David Moore, a commodity strategist with Commonwealth Bank of Australia in Sydney.
On Monday, the Commerce Department said consumer spending after adjusting for inflation fell 0.2 percent in June - the biggest drop since February - as shoppers dealt with higher prices for gasoline, food and other items. The weak consumer spending data came despite the arrival of tax rebate checks, part of a stimulus package the government hoped would spur purchasing.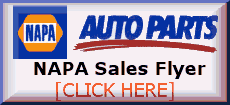 Oil prices also fell as Tropical Storm Edouard seemed less likely to disrupt oil and natural gas output in the Gulf of Mexico. Though Edouard was threatening to pick up strength from warm Gulf waters and gain near-hurricane speeds over the next 24 hours, it likely would not be strong enough to damage offshore oil and natural gas drilling platforms that sit in its path.
Investors ignored continued tension over Iran's nuclear program. Representatives of the five permanent members of the U.N. Security Council and Germany agreed Monday to seek new sanctions against Iran after the country failed to meet a weekend deadline to respond to an offer intended to defuse the dispute, State Department spokesman Gonzalo Gallegos said.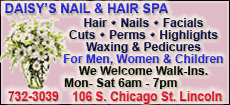 Iran's lack of response to an incentives package aimed at getting it to halt sensitive atomic activity left no option other than to pursue new punitive measures, Gallegos said.
Also on Monday Iran announced that it has tested a new weapon capable of sinking ships nearly 200 miles (320 kilometers) away, and Tehran reiterated threats to close a strategic waterway at the mouth of the Gulf if attacked. Up to 40 percent of the world's oil passes through the Strait of Hormuz, a narrow passage along Iran's southern coast, and any move by Iran to close it to tanker traffic would send oil prices skyrocketing.