Private economists believe that when the central bank concludes its one-day meeting on Tuesday, it will announce that its target for the federal funds rate, the interest that banks charge each other, will remain at 2 percent.
Federal Reserve Chairman Ben Bernanke and his colleagues are being forced to navigate treacherous waters, trying to keep the economy from plunging into a deep recession while worrying about keeping interest rates so low that they could trigger a dangerous inflation spiral.
"The Fed is really locked in right now. They can't go forward or backward," said Sung Won Sohn, an economics professor at the Smith School of Business at California State University Channel Islands.
Many economists believe the funds rate will remain at 2 percent not only in August but for the rest of this year. That would mean that commercial banks' prime lending rate, the benchmark for millions of consumer and business loans, will remain at 5 percent, its lowest level since late 2004.
Responding to a severe credit crisis, the Fed last September launched an aggressive effort to cut interest rates. It reduced the funds rate seven times, lowering it from 5.25 percent, where it had been for more than a year, down to 2 percent in April.
At the Fed's last meeting on June 24-25, Fed officials passed up the chance to cut rates again. Instead, they signaled growing concerns about inflation pressures that have been made worse this year by surging oil prices, which hit a record high at $147.27 per barrel on July 11.
The inflation pressures have come while the economy has been staggered by a prolonged housing slump that has pushed home prices down by record amounts and a severe credit crisis that has seen banks tighten lending standards sharply after billions of dollars of losses on bad mortgage loans.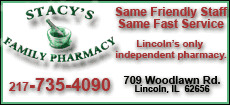 The combination of a weak economy and rising inflation has raised fears of stagflation, the malady that last beset the country during the oil price shocks of the 1970s.
The Fed's problem is that its main policy tool, interest rates, can only address one problem at a time. The central bank cuts rates to spur economic activity and raises rates when it wants to battle inflation.
Bernanke acknowledged the opposing forces when he delivered the Fed's midyear economic outlook to Congress last month. He said that the risks to the inflation outlook "have intensified" while the threats from the prolonged housing slump and credit crunch "represent significant downside risks" to growth.