Both Favre and McCarthy drove out a back gate at Lambeau at 12:22 a.m. EDT. Favre waved to a small crowd of fans and media from his dark red SUV, and McCarthy followed immediately behind him in a black SUV.
Meanwhile, NFL commissioner Roger Goodell ruled Monday that he found no violations of league policy in the Packers' tampering complaint against Minnesota Vikings. And Minnesota coach Brad Childress denied reports that the Vikings have talked to the Packers about a potential trade for Favre.
"We haven't had any contact" with the Packers, Childress said.
Vikings coaches apparently did have contact with Favre in the offseason, but Goodell found that their conversations didn't violate league tampering rules. In a statement, Goodell said, "None of those conversations suggest that Favre was soliciting a job or that other teams were soliciting his services."
In a statement, the Packers said they consider the matter closed.
"Based on the information that we had, the Packers thought it was appropriate to bring this matter to the league's attention," the team said. "We respect the commissioner's investigation of this matter and we now consider it closed."
Vikings officials said they respected the "thoroughness" of the investigation.
"We provided the league with all information requested so they could be comprehensive in their decision making," the Vikings said in a statement. "Our focus has been, and continues to be, on our football team and having a successful season."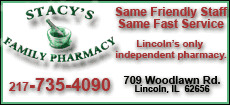 After being reinstated and added to the Packers' active roster, Favre was to take a physical examination and conditioning test.
The Packers reluctantly embraced Favre's forced return to the football field Sunday, after failing to come to a financial agreement that would manage to make Favre happy while staying retired.
And while it's not yet clear what role Favre will play for the Packers, current quarterback Aaron Rodgers says he's ready for a potential competition with Favre after serving as his backup for three seasons.