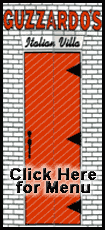 "The reputation of this team has been damaged, no question," Richt said. "I don't think it's beyond repair and I don't think the reputation has been ruined, but certainly it has taken some hits."
On Monday, Richt announced backup linebacker Darius Dewberry was suspended for the first two games of the season, making him the sixth player to be suspended or dismissed from the team in the offseason.
On Saturday night, Richt announced the indefinite suspensions of two players -- snapper Jeff Henson, following his second alcohol-related arrest, and safety Donavon Baldwin, who needed stitches after he was injured in a fight in Athens early Saturday.
The 236-pound Dewberry went to St. Mary's Hospital to check on Baldwin and another teammate, linebacker Marcus Dowtin, after both suffered cuts when hit with beer bottles at a fight in an Athens bar.
Dewberry broke a barrier on a control arm at the parking lot -- with his hands, not his car -- and also broke four plant pots.
Richt said Dewberry "was very distraught about a teammate getting hurt badly." Dewberry has agreed to pay for the damages and the hospital is not pressing charges.
Richt said Dewberry must perform 20 hours of community service, undergo counseling and work a part-time job -- including on the Saturdays while he misses the first two games -- to pay for damages.
Dewberry said he apologized to an official at the hospital on Monday. He participated in Monday's practice and then issued a public apology.
"I would like to let everybody know that I apologize for my actions," Dewberry said. "I apologize to St. Mary's and I apologize to my teammates and to Bulldog fans. ... I made a bad decision. My teammates were hurt and I just overreacted."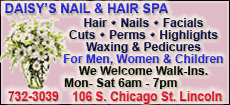 Even with all the misdeeds and discipline handed out by Richt, Georgia is headed into one of the program's most anticipated seasons.
The Bulldogs have 19 returning starters from an 11-2 team which finished No. 2 in the final AP poll, has already been picked as preseason No. 1 in the USA Today/Coaches' poll and will no doubt be among the top teams in the AP poll when it's released on Aug. 16.
Richt acknowledged that "all too often, actually" he's been left with "a sickening feeling" after learning of another arrest, fight or other incident.
"You feel sad and sick that one of the guys you're an authority figure over and you care about got himself in trouble," he said. "You also hate the fact those guys do represent this program and this program represents this university and this university represents this state. It represents anybody who claims to be a Bulldog. I feel sick about that."
Richt said former Georgia defensive end Michael Lemon, dismissed from the team last month following an arrest for misdemeanor battery and felony aggravated battery, also was charged with underage drinking at the hospital this weekend.
Baldwin was arrested and charged with driving under the influence in January and already had been suspended for one game.