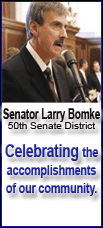 The first delay came in the top of the sixth and lasted 2 hours, 45 minutes. As the initial storm hit the Chicago area, fans at Wrigley were advised to take cover on the concourse.
After going back out on the soggy field, the teams were able to play for only 50 minutes. With thunder roaring and dangerous lightning flickering all around the park, a final crashing boom sent Houston first baseman Lance Berkman rushing toward the dugout.
Umpires then waved the rest of the Astros off the field with one out in the bottom of the eighth. The second delay lasted 39 minutes before the game was finally called.
After the first delay, the bleachers emptied and so did much of the lower and upper grandstands, although some fans stood under the overhang and rode out the storm that featured earsplitting thunder and spectacular lightning. When the brunt of the storm first hit with high winds and torrential rain, visibility at the second-oldest ballpark in the major leagues was reduced to zero.
Moehler (7-4) allowed only four hits before the first delay. Ryan Dempster (12-5) took the loss despite striking out seven in five innings.
In the Houston first, Miguel Tejada singled and made a daring dash for second on Lance Berkman's long fly to center. That put him in position to score on Carlos Lee's single to right.
Lee made it all the way to third, moving up when Chicago right fielder Kosuke Fukudome overthrew catcher Geovany Soto and the ball bounced into the stands for an error. Lee was stranded when Jim Edmonds made a diving catcher of Hunter Pence's sinking liner.