But as it was evident Monday morning near the practice range at Oakland Hills, site of this week's 90th PGA Championship, the years melt away when a gallery spies Daly.
Despite the tawdry headlines about his failed relationships, erratic behavior, indifferent practice regimens and personal excesses, Daly remains a much-loved favorite of the fans in a sport where proper dress, proper manners and proper decorum are usually the rule.
"Yeah, it does," he said Monday when asked if returning to a major championship reminded him of his breakthrough win in 1991 at Crooked Stick. "It's always nice."
While players who have won multiple tournaments walked past the pack of fans without anyone noticing, Daly is still a big draw, even if he's gotten to be known for what he does off the course more than for what he does on it.
Daly quarreled with swing coach Butch Harmon, who in a neat turnaround fired Daly after saying the Arkansas native was more committed to longnecks and late nights than he was to practicing.
Daly got a lot of exposure, in every sense of the word, when thousands checked out a video on the Internet that showed him playing a golf course while wearing only a cap and blue jeans -- no shirt, no socks, no shoes. In another video, from a Flint, Mich., pro-am while with rocker Kid Rock, he hit a ball off the top of a full beer can, splashing suds all over the tee box.
During a 2 1/2-hour rain delay at the PODS Championship in March, Daly escaped the weather by staying at a Hooters corporate tent. When he returned to the course, he dumped his caddie and replaced him with Tampa Bay Buccaneers coach Jon Gruden. Daly, who later said that his regular caddie was hurt, shot a 77 and followed that with an 80 to miss the cut.
With his weekend free, Daly returned to the course and hung around at the Hooters "Owl's Nest" lounge at the course, drinking beer and signing autographs. He said his sponsors requested he be there.
That was the last straw for Harmon, who dumped Daly not long after.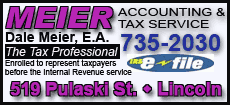 "My whole goal for him was he's got to show me golf is the most important thing in his life," Harmon said at the time. "And the most important thing in his life is getting drunk."
A week after the PODS, Daly missed his pro-am tee time at the Arnold Palmer Invitational, triggering a tour rule that says players who don't play in pro-ams are ineligible to play in the regular tournament. Daly said a woman in the tournament office gave him the wrong tee time.
Daly has not had his full PGA Tour card for two years, relying mostly on sponsor exemptions to get into tournaments.
Now 42, he is searching hard for anything that resembles a golf game. He comes to Oakland Hills for the PGA Championship as the No. 664-ranked golfer in the world, right behind two guys named Steve Scahill and Mike Grob.
Granted, he was the ninth and final alternate at the PGA Championship and arrived just in time to play in the opening round of that magical 1991 tournament. But even Daly concedes that his chances of duplicating that victory this week don't look great.