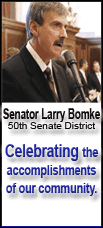 Including preferred dividends, the company said it lost $821 million, or $1.63 a share, for the quarter that ended June 30, compared with a profit of $729 million, or 96 cents a share, in the year-ago period.
Otherwise, the quarterly loss for common-stock shareholders was $1.05 billion, down from a $632 million profit last year.
Revenue fell to $1.69 billion from $2.34 billion.
Stock analysts surveyed by Thomson Financial expected a loss of 53 cents a share on $2.18 billion in revenue.
During the quarter, the company set aside $2.5 billion for credit losses as delinquency rate and foreclosures increased -- more than double what it had reserved in the first quarter.
Freddie's cash cushion against losses also shrunk, falling to $37.1 billion, or $2.7 billion more than the 20 percent surplus required by its federal regulator.
To preserve capital, the government-sponsored company said it expects to cut its dividend this quarter to 5 cents or less a from 25 cents a share.
The McLean, Va.-based company also said it would sell at least $5.5 billion in stock.
Freddie and sister company Fannie Mae hold or guarantee nearly half of outstanding mortgage debt in the U.S. The government recently offered a temporary financial lifeline to keep the pair afloat.