The People's Bank of China advised local commercial banks that their annual quota for loans to smaller companies was raised by 10 percent, while the quotas for national commercial banks were increased by 5 percent, China Daily and other state-run newspapers reported.
The news, coupled with an overnight rally on Wall Street and the continued weakening in crude oil prices, buoyed Chinese shares, with the Shanghai Composite Index rising 1.1 percent to 2,719.37.
With the start of the Beijing Olympics just two days away, many in China are speculating over a potential post-party "hangover" after the euphoria and extra spending wears off.
"Recent data suggested that the slowdown has taken a firmer hold of the economy and the Olympics may present some downside risks," said Citibank economist Ken Peng.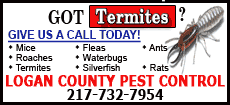 While China's economy continues to rumble along at a 10 percent-plus pace that would be astounding for most major industrial countries, a decline in July in a key manufacturing indicator, reported last week, has reinforced worries that global economic malaise is beginning to take a toll.
Smaller companies have long suffered from a lack of access to bank loans, and recent efforts to fight inflation by imposing stringent controls on lending have hit them hardest.
China's chief economic planning agency, the National Development and Reform Commission, estimates that 67,000 such companies went bankrupt in the first half of the year due to credit controls and the deteriorating business environment, the state-run Shanghai Securities News reported.
Higher costs for energy and other materials have left many low-cost exporters, especially makers of toys, shoes and other light industrial goods, struggling to survive at a time when demand is weakening. At the same time, the surging value of the Chinese currency, the yuan, against the U.S. dollar has sapped their competitiveness in overseas markets.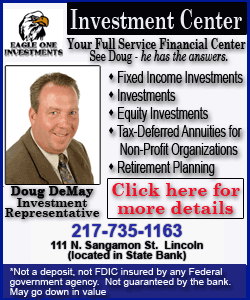 Top leaders have meanwhile signaled a shift toward policies aimed at sustaining economic growth, while still trying to cool inflation - which remained at a painful 7.1 percent in June.

"As the domestic and external uncertainties rise, worries about a sharper-than-expected economic slowdown loom large, and the government has changed its tone on macro policy recently," Wang Tao, an economist at UBS Securities, said in a report issued this week.

For now, economists say, the government is focusing on certain industries, rather than loosening broader limits aimed at controlling investment and cooling inflation.

Last week, the government announced it was raising rebates of value-added taxes on exports of textiles and clothes by 2 percentage points to 13 percent.
The move could boost industrywide profits by up to 30 billion yuan ($4.4 billion), said Citibank's Peng.

He forecast further "growth-oriented" adjustments to broader economic policy.

"Tightening policies likely have reached an end," he said.

[Associated Press; By ELAINE KURTENBACH]

Copyright 2008 The Associated Press. All rights reserved. This material may not be published, broadcast, rewritten or redistributed.