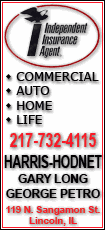 Webb had his signature sinker working most of the night, getting 21 outs on grounders in his third straight win. He struck out four and walked none in his 15th career complete game.
Zach Duke (4-10) lost his fifth straight start despite one of his best outings of the season. He allowed two runs and a season-low four hits over seven innings.
Duke, who struck out six and walked one, is 0-6 in his last 10 starts. His last victory came against Arizona on June 9.
The NL West-leading Diamondbacks got all the runs they needed in the third. Stephen Drew hit a two-out double down the right-field line and Chris Young lined a 1-2 pitch into the bullpen in the left-field corner for his 15th homer.
Arizona added a run off newly acquired Craig Hansen in the eighth on consecutive two-out doubles by Drew and Conor Jackson.
Webb's fellow All-Star pitcher and teammate Dan Haren agreed to a $44.75 million, four-year contract earlier in the day. Talks with Webb on a new deal have been "tabled," Arizona general manager Josh Byrnes said.
Notes: After he gave up three runs in 1 1-3 innings as a starter in Monday's 13-7 loss to Arizona, Pittsburgh RHP Yoslan Herrera was optioned to Double-A Altoona. RHP Romulo Sanchez was recalled from Triple-A Indianapolis. ... Webb has at least 16 victories each of the last three seasons. ... Arizona LHP Randy Johnson goes after his sixth straight victory -- and 294th of his career -- on Wednesday.