The governor, along with the Illinois Department of Healthcare and Family Services and the Illinois Department of Employment Security, launched the site in 2005 as a more efficient way for employers to report new hires as required by law.
"I am proud to announce that we are once again improving our methods to make sure that Illinois children receive the financial support they deserve," said Blagojevich. "By making this Web site easier for employers to use, it will continue to be an effective tool to make sure that parents are consistent in meeting their obligations to their children."
The updates to the New Hire Reporting site increase the level of security in addition to making the site easier to maneuver. Employers now have the ability to view and print information about their new hires. The new security features allow employers to change passwords and update contact information in a simpler and more efficient way. During the next year, the department plans to add the capability for employers to download data directly to the site.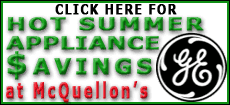 "The New Hire Reporting Web site has been very successful in helping us collect record amounts of child support for children in Illinois. In fiscal year 2008, we were able to collect over $47 million through New Hire Reporting alone," said Barry S. Maram, director of the Department of Healthcare and Family Services. "For the fourth consecutive year, the department has set a record in the amount of dollars we are collecting for families in Illinois. We are proud to partner with employers as well as other state agencies to make sure that children receive the financial support they need and deserve."
Blagojevich and the Department of Healthcare and Family Services announced the New Hire Outreach program in early 2005. State and federal law requires all employers to report newly hired employees to a state New Hire Directory. Employers are required to report all new hires within 20 days of their start dates, including full-time, part-time and temporary employees, in addition to those who have been rehired. Any employee who fills out a W-4 form is required to be reported. These new laws were adopted to improve and maintain child support collections.
In September 2005, the Department of Healthcare and Family Services launched an online reporting system for employers to report new hires. In addition to reporting new hires by mail, fax, e-mail or by submitting a magnetic file, employers can now enter new hire information directly into the New Hire Reporting site.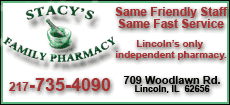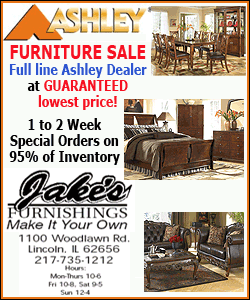 Information required to be reported includes the employee's name, home address and Social Security number as well as the employer's name, address and federal employer identification number.
Over 15,000 employers have registered to use the site, and they have reported over 295,000 new employees since the site's launch.
To register online for New Hire Reporting, to get additional information or to obtain a copy of the Illinois Employer Handbook, visit www.ilchildsupport-employer.com or call 800-327-HIRE (4473).
Blagojevich recently announced a record amount of child support collected for Illinois' families. During fiscal 2008, the Department of Healthcare and Family Services collected $1.33 billion for custodial parents in Illinois, an increase of more than 8 percent increase over the $1.22 billion collected during fiscal 2007. The department has collected record amounts of child support for each of the last four years.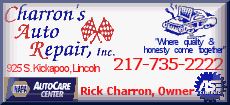 Child support enforcement services are available to any parent who needs assistance in establishing legal parentage, establishing child support or medical support, or enforcing support. Some enforcement tools, like interception of income tax refunds, are available only to customers of the Child Support Enforcement program. To register for free child support enforcement services, parents must complete and sign an application. Applications are available online at www.ilchildsupport.com or by calling 1-800-447-4278 for assistance.
[Text from file received from the Illinois Office of Communication and Information]