But could inventing be hereditary?

First, we interrupt this story for a quick quiz: Based on the headline to this story, which of the following people do you think will be the main figure of this story?
Abraham Lincoln

Orville Wright

Wilbur Wright

The other Wright brother that you've never heard of

None of the above
Now back to our program.
Like most boys growing up, I owned a set of Tinkertoys and an Erector Set. Actually, the Tinkertoys were a hand-me-down item in the Niemann household. When you're the seventh-oldest kid in the family, you get used to playing with hand-me-down toys. Another popular toy was the Lincoln Log set.
Lincoln Logs are miniature logs that have notches in them. The notches enable you to make miniature models of log buildings. A Lincoln Logs set also has windows and doors.
You've probably never heard of the inventor of Lincoln Logs, but you've heard of his father. That means the answer to the above question must be "None of the above."
The inventor of Lincoln Logs was John Wright. Like his father, John worked in construction. John's inspiration for Lincoln Logs came during a 1917 trip to Tokyo when he and his father were hired to work on the famous Imperial Hotel. When he saw how the beams in the hotel ceiling were interlocked with each other, he came up with the idea for Lincoln Logs.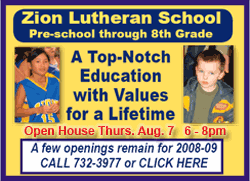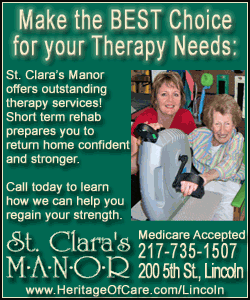 By the way, what did Abraham Lincoln have to do with Lincoln Logs?
They were named after Lincoln, who lived in a log house in Kentucky. Abraham Lincoln, by the way, was also an inventor and he remains the only U.S. president to have received a patent.
What do the Wright brothers have to do with Lincoln Logs?
Absolutely nothing.
John Wright was born in 1892 as the second son of Frank and Catherine Wright of Oak Park. He went to work for his father, and his father eventually fired him. It didn't matter, though, because John was just as interested in designing wooden toys as he was in designing buildings. He designed Lincoln Logs for the Marshall Field Co. in Chicago in 1918.
I didn't tell you John Wright's full name earlier, only that he worked in construction like his father did. He had another thing in common with his father -- his middle name, which was Lloyd.
As in John Lloyd Wright, the inventor of Lincoln Logs and the son of the famous architect Frank Lloyd Wright.
[By PAUL NIEMANN]
Paul Niemann's column is syndicated to more than 70 newspapers. He is the author of the "Invention Mysteries" series of books. He can be reached at niemann7@aol.com.
Copyright Paul Niemann 2008
(Other columns)