Chuck Fricke holds an enlargement of a picture of Lincoln's final interment as Virgil Davis, the owner of the picture, talks to media.
The Lincoln family tree is shown in this pictorial.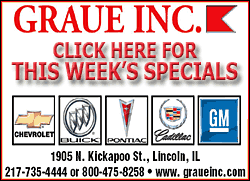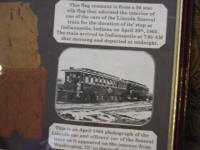 A remnant from one of the flags that adorned the Lincoln funeral train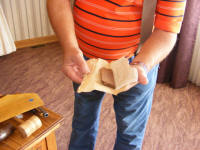 Davis holds a portion of the casket of George Washington, which he was able to add to his collection.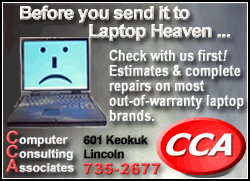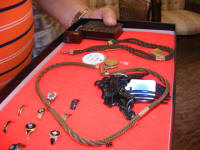 Mourning jewelry was a custom of the day. The jewelry was made from the hair of the deceased for family members to have as keepsakes.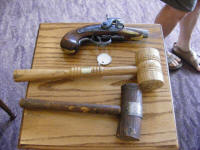 With these gavels is a replica of the revolver used by John Wilkes Booth in the assassination of the president.