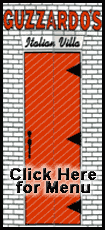 Light, sweet crude for September delivery rose $1.21 to $119.79 a barrel in electronic trading on the New York Mercantile Exchange by noon in Europe. The contract dropped 59 cents overnight to settle at $118.58 a barrel.
"The market has been ignoring supply-side concerns lately, but it's looking like the world powers will go forward and place more sanctions on Iran," said Victor Shum, an energy analyst with consultancy Purvin & Gertz in Singapore.
The five permanent U.N. Security Council members and Germany agreed Wednesday to pursue new sanctions against Iran, which will probably take months to implement.
Tehran has refused to curb its uranium enrichment and may be trying to run out the clock on the Bush administration in hopes of getting a better offer from a new U.S. president next year, the State Department said.
Iran says it isn't seeking nuclear weapons and won't scale back what it calls a legitimate energy-production program.
Before the rebound, Nymex front-month crude futures had fallen around 20 percent since reaching a record high of $147.27 on July 11.
"The market got oversold," Shum said. "People have been overwhelmingly preoccupied with poor U.S. oil demand."
The U.S. Energy Department's Energy Information Administration said Wednesday that crude supplies rose 1.7 million barrels in the week ended Aug. 1, slightly more than the 1.2 million-barrel increase expected by analysts surveyed by energy research firm Platts.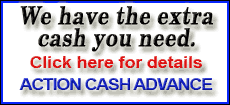 The EIA said inventories of distillate fuel, which include diesel and heating oil, jumped 2.8 million barrels. The analysts had expected an increase of 2.3 million barrels.
Meanwhile, EIA data showed gasoline stockpiles fell 4.4 million barrels last week, much more than the 1.4 million drop expected by analysts. The big drop in gasoline stocks surprised some oil market traders, but analysts said it likely signals that gas distributors have taken more deliveries from the refiners as the summer driving season enters its last month -- not that U.S. motorists are suddenly ramping up their driving amid recent pullbacks in pump prices.