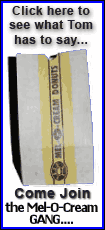 He antagonized the Chinese anyway, setting the stage for an interesting reception when he attends the opening ceremonies Friday evening, takes in some events -- including the U.S.-China men's basketball game -- and meets with President Hu Jintao on Sunday after attending church.
"The Chinese government puts people first, and is dedicated to maintaining and promoting its citizens basic rights and freedom," Foreign Ministry spokesman Qin Gang said in response to Bush's speech. "Chinese citizens have freedom of religion. These are indisputable facts."
He said China advocates discussions on differing views on human rights and religions on "a basis of mutual respect and equality," then indicated it didn't see Bush's criticism in that light.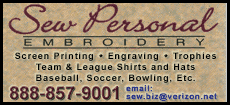 "We firmly oppose any words or acts that interfere in other countries' internal affairs, using human rights and religion and other issues," Qin said.
Bush did offer praise for China's market reforms. "Change in China will arrive on its own terms and in keeping with its own history and its own traditions," he said. "Yet, change will arrive."
Bush has been trying to walk a tightrope in attending the games, wanting to avoid causing Beijing embarrassment during its two weeks on the world stage while also coming under pressure to use his visit to openly press China's leaders for greater religious tolerance and other freedoms. Chinese officials bristled when he met with Chinese activists at the White House last week.
"With this speech, Bush is trying to address two polar issues: easing the controversy created by those who oppose his visit during the Games and simultaneously maintaining America's strategy with China," said Yan Xuetong, an expert in U.S.-China relations at Beijing's prestigious Tsinghua University.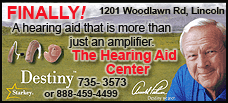 Making the repression issue timely, China has rounded up opponents ahead of the Olympics and slapped restrictions on journalists, betraying promises made when it landed the hosting rights.
Australian Prime Minister Kevin Rudd urged the international community "to speak with a strong and united voice" to maintain pressure on China over human rights. But he conceded Beijing's record has improved.
"Remember, it was not all that long ago they were in the middle of the cultural revolution with people getting put up against a wall and basically knocked off," he told Nine Network television before flying to Beijing.
The White House's handling of the speech demonstrated the president's balancing act. Bush's address containing the criticism of China was delivered outside the country, in Thailand. The White House took the unusual step of releasing the text of it even earlier, about 18 hours before he spoke.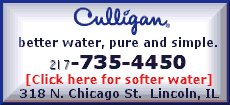 And the speech was followed by a string of events Thursday, by both the president and his wife, Laura, that were clearly aimed at shifting the focus to the repressive military regime in Myanmar, neighbor to Thailand, where Prime Minister Samak Sundaravej regards himself as a friend of Myanmar's generals. Myanmar, also known as Burma, marks the 20th anniversary of a brutal crackdown on pro-democracy activists on Friday.
The Bush administration has become increasingly vocal about Myanmar in recent months, blaming a corrupt regime for failing to help its citizens after a devastating cyclone in May, in large part by initially failing to accept international help and then only with tight restrictions, and for violently suppressing democracy demonstrations by Buddhist monks in last September's so-called Saffron Revolution.