"If you grow up here, where we have no majority and there's a complete ethnic mix, people have learned how to get along with others who look different and are from different places," said longtime family friend Georgia McCauley.
"In Hawaii, because we have a confined space in terms of being an island state, we perhaps have to learn how to cooperate and compromise more," McCauley said. "We learn how to listen to each other and work on things in a positive manner."
This weekend, Obama planned to return to the island where he spent his childhood as a pudgy kid called Barry who lived in a modest apartment with his grandparents. He planned to visit his maternal grandmother and sister for a few days of vacation before the Democratic National Convention in Denver at month's end.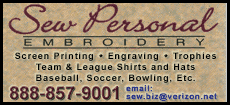 Obama was born in Hawaii in 1961 to a white mother and a black father who had met in Russian class at the University of Hawaii. He was an island boy most of his first 18 years. His mother's charitable work, his multiethnic friends and the economic gap between his family and his classmates at the island's most prestigious private school -- he attended on scholarship -- helped forge Obama before he left for college on the mainland.
His father, also named Barack Obama, was a scholarship student from Kenya. His mother, Stanley Ann Dunham, was an 18-year-old from Kansas who went on to become an anthropologist and helped set up loans for poor people to start businesses in Indonesia.
Their marriage didn't last long. When Barry was 6, he moved to Indonesia, the homeland of his stepfather, Lolo Soetoro, another university student his mother met in Hawaii. Obama was 9 when his half-sister, Maya Soetoro-Ng, was born. She now teaches history in a private girls high school in Honolulu.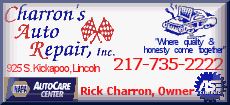 Obama's mother sent him back to the islands after four years in Indonesia to live with her parents, Stanley and Madelyn Dunham. His grandfather was a furniture salesman and his grandmother was Bank of Hawaii's first female bank vice president.