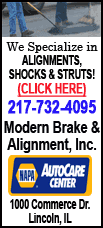 Former Alderman Arenda Troutman acknowledged Wednesday that she'd accepted money for helping real estate developers in her ward on the city's South Side.
She pleaded guilty to mail fraud and tax fraud charges. Eleven other counts were dropped in exchange for her plea.
The 50-year-old Troutman lost her re-election bid last year after the charges became public.
Troutman could be sentenced to up to 23 years in prison but is more likely to face 46 months to 57 months in prison. Sentencing was set for Dec. 3.
She declined to comment after the hearing.