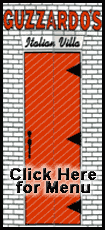 Manny Ramirez hit his 513th homer run in the second inning to break a tie with Ernie Banks and Eddie Mathews for 20th place on the career list. Ramirez added an RBI single in the third to give the Dodgers an early 3-1 lead, and is batting .600 (12-for-20) with three homers and six RBIs in five games since joining the Dodgers.
Fans booed him before every at-bat, and rode him when he took his time getting back into the box after running out a foul grounder in the sixth.
Joel Pineiro (4-5) needed only 78 pitches to get through seven innings for his first victory in five starts and only his second in 15 appearances since April 29. Pineiro's strong effort bailed out a beleaguered bullpen that blew its major league-leading 27th save on Tuesday.
Ludwick, in his first year as a full-time starter at age 30, is the fifth Cardinals player to homer in five straight games and the first since Pujols from Aug. 17-22, 2007. He has totaled six homers during the streak, including a game-winning two-run shot in the 11th inning off Jason Johnson on Tuesday, and is batting .486 (18-for-37) during a nine-game hitting streak.
The runs allowed were one shy of Lowe's career-worst and the hits matched his career-worst, done twice previously. He also threw a pair of wild pitches -- both times with Ludwick at the plate -- after allowing only two earned runs in 14 1-3 innings his previous two outings.
Lowe (8-10) pitched the clinching Game 4 in the 2004 World Series for the Red Sox with seven shutout innings, but in the regular season he's 1-6 with a 6.69 ERA against the Cardinals and 0-3 with an 8.80 ERA in three starts at 3-year-old Busch Stadium.