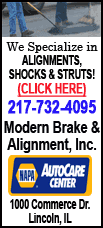 Brian Wilson pitched a perfect ninth for his NL-leading 32nd save in 34 chances.
Lincecum improved to 12-3 this season and is 11-2 in 19 starts following a Giants' loss.
He allowed five hits and struck out eight to earn his first win since July 13 and only his second in his past six starts. In his three previous outings, the San Francisco ace right-hander had a loss and two no-decisions.
The NL strikeout leader was effective but far from dominant, pitching with runners on base in every inning but two. But after giving up an RBI groundout to Mark Kotsay in the sixth, Lincecum didn't allow a runner past second base and struck out the side in the eighth to finish his afternoon.
He also got some help from the Giants defense. Left fielder Fred Lewis threw out Casey Kotchman at the plate to end the first inning after Kotchman walked and took second. Omar Infante then lined a sharp single off Lincecum but the throw home from Lewis beat Kotchman by several feet.
San Francisco did all of its damage early against Atlanta's Chuck James (2-5), who was making his second start since being called up from the minors last week.
Rowand's homer to left-center was his 10th of the season and made the Giants the last team this season to have a player reach double digits in home runs. The Giants center fielder drove in another run in the second with a sacrifice fly off James to make it 3-0.
Atlanta scored its runs on Yunel Escobar's RBI groundout in the fifth and Kotsay's groundout in the sixth.
Notes: Braves RHP Tim Hudson's season-ending elbow surgery is scheduled for Friday. ... San Francisco signed third baseman Conor Gillaspie, the 37th player selected in the 2008 draft.