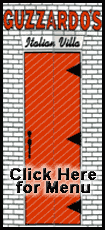 "The European market has been growing year by year and it's certainly been a hope of ours that it would become a viable alternative for players," agent Mark Bartelstein said Wednesday. "The luxury tax in the NBA has put a crimp on what teams can spend, so players are looking for alternatives."
Josh Childress started the trend last month, when the restricted free agent grew tired of Atlanta's bargaining and signed a three-year deal with Greek club Olympiakos worth about $20 million after taxes. Because the NBA's collective bargaining agreement only applies to the league's teams, the Hawks couldn't match the offer. Atlanta lost its sixth man from last season and got nothing in return.
Since then Earl Boykins, Carlos Arroyo, Nenad Krstic, Carlos Delfino and Jorge Garbajosa have left the NBA for European teams. The 5-foot-5 Boykins, who played for the NBA minimum last season in Charlotte, signed a one-year, $3.5 million deal with Virtus Bologna of the Italian league Tuesday.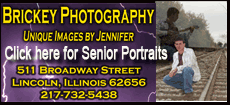 "We're not terribly concerned," said Joel Litvin, the NBA's president of league and basketball operations. "In fact, we see this as a positive indication of how popular the sport of basketball is on a global basis."
But the league would sure be alarmed if Kobe Bryant wasn't joking when he told reporters after a pre-Olympic exhibition game: "Italy, Greece, Russia, $40 million a year? Yeah, I'm there, as simple as that."
ESPN.com reported this week that an unidentified person close to James said the Cleveland Cavaliers superstar would consider playing in Europe for $50 million a year when he's eligible to opt out of his contract after the 2009-10 season.
"If it happens, it happens. I'd be surprised if it did with players of that caliber," Litvin said. "But certainly we would deal with it if it happened and I continue to think that the NBA will be the gold standard for the top players in the world for a long time to come."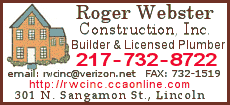 Under the collective bargaining agreement, James couldn't make more than $20 million a year in the NBA. Plus, league teams face a dollar-for-dollar tax once they reach $71.15 million in total payroll.
European leagues face no salary cap and many are awash in cash because of the sinking dollar, which earlier this year reached a historic low against the euro. A euro was worth $1.54 Wednesday.
Throw in some creative tax loopholes and maybe James wearing a CSKA Moscow uniform isn't an outrageous prospect.
"It just shows you what a global game basketball is that there are good leagues and leagues that are willing to pay for high caliber talent," Charlotte Bobcats general manager Rod Higgins said. "But the NBA is the best."
While the quality of play in European leagues continues to improve, the NBA remains superior. The influx of European players to the NBA, started many years ago, leaves the league with a stockpile of talent.