The session extended a streak of volatility that has seen the Dow making frequent triple-digit moves as investors reacted feverishly to news about the financial sector, corporate earnings and the economy.
On Friday, the dollar, which has sagged along with the economy, reached its highest level against the euro since February, and in the process sent a wave of confidence through the stock market. And because the dollar's strength has contributed to the recent skid in oil prices, light, sweet crude dropped sharply again, falling $4.82 a barrel to settle at $115.20 on the New York Mercantile Exchange. That brought crude's decline over the past four weeks to more than $30.
Investors see the drop in oil as a big boost for the economy, because it should allow consumers to spend more freely. For the moment, that has allowed the market to set aside nervousness about the financial sector, which is still contending with the fallout from the year-old credit crisis.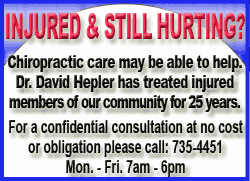 Fresh financial worries surfaced Friday after Fannie Mae, the largest U.S. buyer and backer of home loans, reported a quarterly loss more than three larger than what Wall Street had expected and said it would slash its quarterly dividend to conserve cash.
Philip S. Dow, managing director of equity strategy at RBC Dain Rauscher in Minneapolis, said that while the strength in the dollar and the resulting drop in oil were attracting buyers Friday, Wall Street's recent back-and-forth trading illustrates investors' great anxiety.
"We live in a market where people react, they don't anticipate," he said. "So you've got this market that's kind on a seesaw every day reacting to news."
The Dow rose 302.89, or 2.65 percent, to 11,734.32. The blue chips fell nearly 225 points Thursday after concerns about the financial sector, a weak showing by retailers in July and a spike in weekly unemployment claims; Friday's advance marked the seventh time in two weeks that the Dow rose or fell by triple digits.
Broader indicators also rose sharply Friday. The Standard & Poor's 500 index advanced 30.25, or 2.39 percent, to 1,296.32 and the Nasdaq composite index advanced 58.37, or 2.48 percent, to 2,414.10.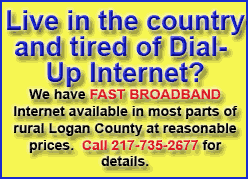 For the week, the Dow rose 3.6 percent, the S&P gained 2.9 percent and the technology-heavy Nasdaq jumped 4.5 percent. It was their best weekly performance since the week ended April 18.
Bonds ticked lower as stocks jumped, easing demand for the safety of government debt. The yield on the benchmark 10-year Treasury note, which moves opposite its prices, rose to 3.94 percent from 3.93 percent late Thursday. Gold prices fell. Prices rebounded in after-hours trading, sending the 10-year yield to 3.93 percent.
The dollar's rise against the euro came after the European Central Bank and the Bank of England separately left their benchmark interest rates unchanged Thursday. With the ECB signaling more rate hikes aren't likely, the euro wasn't as attractive as an investment option.
Kelli Hill, a portfolio manager at Ashfield Capital Partners in San Francisco, said a more robust dollar not only makes commodities like oil less expensive but can also offer a much-needed dose of faith in the U.S. markets and economy.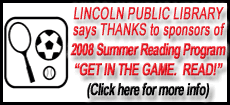 "People want to sell on anything or buy on anything," she said, noting that light trading volume can exacerbate the market's gyrations. "Strengthening in the dollar is a good thing not only for business but also to build back confidence both domestically and internationally."
She is optimistic the markets will recover and said the rebound could come swiftly once the money sitting on the sidelines gets a sense that the economy is poised to turn higher.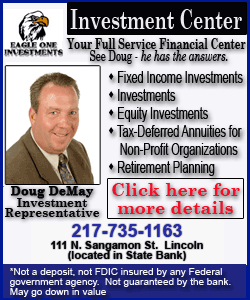 The falling price of oil also overshadowed a Labor Department report showing that U.S. workers' efficiency grew at a slightly slower pace in the second quarter. Worker productivity grew at an annual rate of 2.2 percent. Economists surveyed by Thomson/IFR had predicted growth would come in at 2.7 percent compared with 2.6 percent in the first quarter. Still, some market watchers said any gains are positive.

Fannie Mae reported a loss of $2.3 billion, or $2.54 a share. Analysts surveyed by Thomson Financial had expected the company to report a loss of 68 cents a share. The company also said it would cut its quarterly dividend to 5 cents from 35 cents. Fannie Mae fell 90 cents, or 9 percent, to $9.05.

The report from Fannie Mae follows a loss Wednesday from fellow mortgage financier Freddie Mac that was more than three times larger than Wall Street analyst had expected.

McDonald's Corp. said strong demand for breakfast items helped lifted global same-store sales 8 percent in July. The world's largest hamburger chain said same-store sales, or sales at locations open at least a year, rose 6.7 percent in the U.S. The stock, one of the 30 that comprise the Dow industrials, rose $3.81, or 6.2 percent, to $65.67 after reaching a new high of $66.24.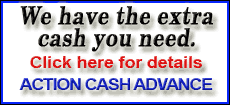 While the drop in oil helped stocks in general, certain sectors like the airlines, which have been hit by soaring fuel prices, showed steep gains. United Airlines parent UAL Corp. jumped $1.52, or 16 percent, to $11.13, and Continental Airlines Inc. rose $1.73, or 12 percent, to $16.48.

Advancing issues outnumbered decliners by about 3 to 1 on the New York Stock Exchange, where consolidated volume came to a relatively light 4.82 billion shares compared with 5.09 billion shares traded Thursday.

The Russell 2000 index of smaller companies rose 20.89, or 2.93 percent, to 734.30.

Global wasn't affected by a 4.5 percent drop Friday in the Shanghai Composite Index. China's benchmark index fell to its lowest level in nearly 19 months over investor disappointment that a rally tied to the Beijing Olympic games didn't develop.

Elsewhere overseas, Japan's Nikkei stock average rose 0.33 percent. Britain's FTSE 100 rose 0.21 percent, Germany's DAX index rose 0.28 percent, and France's CAC-40 rose 0.77 percent.

---

The Dow Jones industrial average ended the week up 408.00, or 3.60 percent, at 11,734.32. The Standard & Poor's 500 index finished up 36.01, or 2.86 percent, at 1,296.32. The Nasdaq composite index ended the week up 103.14, or 4.46 percent, at 2,414.10.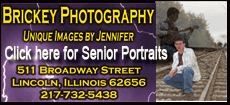 The Russell 2000 index finished the week up 18.14, or 2.53 percent, at 734.30.

The Dow Jones Wilshire 5000 Composite Index - a free-float weighted index that measures 5,000 U.S. based companies - ended Friday at 13,197.13, up 308.92 points, or 2.40 percent, for the week. A year ago, the index was at 14,641.03.

---

On the Net:

New York Stock Exchange: http://www.nyse.com

Nasdaq Stock Market: http://www.nasdaq.com
[Associated Press; By TIM PARADIS]
Copyright 2008 The Associated Press. All rights reserved. This material may not be published, broadcast, rewritten or redistributed.