Shrugging off concerns about a sabotaged oil pipeline in Turkey, investors pulled their money out of commodities and put it back into stocks - giving crude oil a weekly loss of nearly $10 a barrel, and driving the Dow Jones industrial average up more than 300 points.
With energy losing its luster in the marketplace, the cost of roadside gasoline has been crawling lower. The average retail price for a gallon of gasoline slipped to $3.836 Friday. That's down about a penny from Thursday, and down nearly 28 cents from the record high of $4.114 reached July 17.
"We're probably going to see gasoline at the retail level around $3.50 for Labor Day," said James Cordier, president of Tampa, Fla.-based trading firms Liberty Trading Group and OptionSellers.com.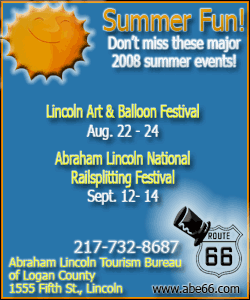 Light, sweet crude for September delivery slumped $4.82 to settle at $115.20 a barrel on the New York Mercantile Exchange - its lowest settlement since May 1, when it settled at $112.52. During Friday's trading, crude dipped as low as $114.90. Prices for gasoline, heating oil and natural gas also dropped.
Many analysts have pointed to the $117-a-barrel mark for crude oil as technically significant - a move below this level suggests, they say, that oil's recent slide is more than a brief pullback. Crude is now down $32 from its high of $147.27 on July 11.
"You have to remember that this market has baffled anyone who's used fundamentals or charts. But if you're a chartist, today is the death knell for the possibility of new highs in the marketplace," said Tom Kloza, publisher and chief oil analyst of the Oil Price Information Service in Wall, N.J.
Lehman Brothers chief energy economist Edward Morse issued a research note Friday saying that, barring a physical disruption to supplies, "we think oil prices have peaked."
As the dollar launched a massive rebound against the euro and yen after the European Central Bank and the Bank of England both left their benchmark interest rates unchanged, energy traders found reason to sell - especially since the ECB indicated that there probably wouldn't be any more rate hikes to come.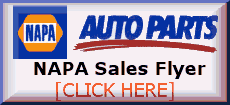 Higher interest rates make a country's currency more attractive to invest in.
By the energy market's close, the euro had dropped to $1.5007 against the dollar, while the dollar rose to 110.22 yen. The British pound tumbled to $1.9193, after reaching its lowest point since November 2006.
The weak dollar had been boosting oil prices earlier this year, because dollar-denominated commodities are often used as hedges against inflation and a falling U.S. currency. Furthermore, the central banks' actions bolstered the growing belief in the energy markets that economies around the world are slowing alongside the United States, dampening global demand for crude oil products.