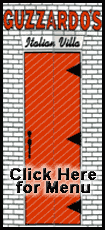 The Labor Department reported Friday that productivity - the amount an employee produces for every hour on the job - grew at an annual rate of 2.2 percent during the April-to-June quarter. That was down from a 2.6 percent growth rate logged in the first three months of this year.
Economists were forecasting productivity to pick up slightly to a 2.7 percent pace.
"The economy is limping along and businesses are doing whatever they can to remain competitive," said Joel Naroff, president of Naroff Economics Advisors in Holland, Pa. "So, we had fewer people working shorter hours and producing more."
Meanwhile, growth in compensation - wages and benefits - also slowed as companies were less generous amid troubles in the economy and uncertainty about their own prospects.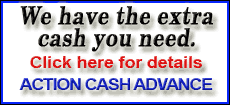 Unit labor costs slipped to a 1.3 percent pace in the second quarter, from a 2.5 percent growth rate in the first quarter. Unit labor costs is a measure of how much companies pay workers for every unit of output they produce. Economists look to this barometer for clues about inflation.
The showing on compensation matched economists' expectations.
While slower compensation growth isn't welcomed by workers, economists said the moderation eases some inflation concerns. Back in the 1970s, the country battled "stagflation," a toxic mix of stagnant growth and stubborn inflation. Workers demanded - and received - higher wages to keep up with ever-rising prices.
On Wall Street, stocks rallied as investors took comfort in dropping oil prices. The Dow Jones industrials jumped 302.89 points to close at 11,734.32.
The economy grew at a 1.9 percent pace in the second quarter, up from a 0.9 percent growth rate in the first three months of this year. The economy's growth rate reflects the value of all goods produced in the United States. During the second quarter - as has happened all year- employers cut jobs.
Nearly a half million jobs have disappeared during the first seven months of the year. Among the companies announcing job cuts recently were: General Motors Corp., Weyerhaeuser Co., and Starbucks Corp. Bennigan's restaurants owned by privately held Metromedia Restaurant Group, are closing, driving more people to unemployment lines.