The fighting, which devastated the capital of Tskhinvali, threatened to ignite a wider war between Georgia and Russia, and escalate tensions between Moscow and Washington. Georgia said it was forced to launch the assault because of rebel attacks; the separatists alleged Georgia violated a cease-fire.
"I saw bodies lying on the streets, around ruined buildings, in cars," said Lyudmila Ostayeva, 50, who had fled with her family to Dzhava, a village near the border with Russia. "It's impossible to count them now. There is hardly a single building left undamaged."
The fighting broke out as much of the world's attention was focused on the start of the Olympic Games and many leaders, including Russia's Prime Minister Vladimir Putin and President Bush, were in Beijing.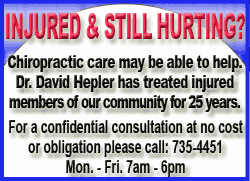 The timing suggested Georgian President Mikhail Saakashvili may have been counting on surprise to fulfill his longtime pledge to wrest back control of South Ossetia - a key to his hold on power. The rebels seek to unite with North Ossetia, which is part of Russia.
Saakashvili agreed the timing was not coincidental, but accused Russia of being the aggressor. "Most decision makers have gone for the holidays," he told CNN. "Brilliant moment to attack a small country."
Seeking to prevent an all-out war, diplomats issued a flurry of statements calling on both sides to halt the fighting. The U.N. Security Council held two tense emergency sessions 12 hours apart with both sides using the forum to launch accusations. As the meeting recessed, officials promised a third council session Saturday.
Secretary of State Condoleezza Rice urged Russia to halt aircraft and missile attacks and withdraw combat forces from Georgian territory. Rice said in a statement the United States wants Russia to respect Georgian sovereignty and agree to international mediation.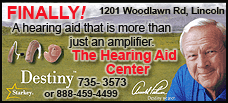 The leader of South Ossetia's rebel government, Eduard Kokoity, said about 1,400 people were killed in the onslaught, the Interfax news agency reported. The toll could not be independently confirmed.
As night fell, there were conflicting claims as to who held the battlefield advantage.
Saakashvili said "Georgian military forces completely control all the territory of South Ossetia" except for a northern section adjacent to Russia. But Russian news agencies cited a Russian military official as saying heavy fighting was under way on the outskirts of the regional capital.
It was unclear what might persuade either side to stop shooting. Both claim the battle started after the other side violated a cease-fire that had been declared just hours earlier after a week of sporadic clashes.
The United States was sending in its top Caucasus envoy, Deputy Assistant Secretary of State Matthew Bryza, to try to end the bloodshed.
It was the worst outbreak of hostilities since the province won de facto independence in a war against Georgia that ended in 1992. Russian troops went in as peacekeepers but Georgia alleges they now back the separatists.
Russia, which has granted citizenship to most of the region's residents, appeared to lay much of the responsibility for ending the fighting on Washington.
In a telephone conversation with Rice, Russian Foreign Minister Sergey Lavrov said Georgia must be convinced to withdraw its forces, according to a ministry statement.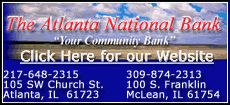 Georgia, which borders the Black Sea between Turkey and Russia, was ruled by Moscow for most of the two centuries preceding the breakup of the Soviet Union. Georgia has angered Russia by seeking NATO membership - a bid Moscow regards as part of a Western effort to weaken its influence in the region.
Saakashvili long has pledged to restore Tbilisi's rule over South Ossetia and another breakaway province, Abkhazia. Both regions have run their own affairs without international recognition since splitting from Georgia in the early 1990s and have built up ties with Moscow.
Georgia has about 2,000 troops in Iraq, making it the third-largest contributor to coalition forces after the U.S. and Britain. But Saakashvili told CNN the troops would be called home Saturday in the face of the South Ossetia fighting.
A senior U.S. defense official said Georgian authorities have asked the United States for help getting their troops out of Iraq. The official, who spoke on condition of anonymity because the discussions have been private, said no formal decision has been made on whether to support the departure, but said it is likely the U.S. will do so.
Also, Pentagon officials said Adm. Mike Mullen, chairman of the Joint Chiefs of Staff, has reached out to his counterparts in Russia and Georgia, but has not yet connected with them.
Early Saturday, Interior Ministry spokesman Shota Utiashvili said the Vaziani military base on the outskirts of the Georgian capital was bombed by warplanes during the night and that bombs fell in the area of the Baku-Tbilisi-Ceyhan oil pipeline. He also said two other Georgian military bases were hit and that warplanes bombed the Black Sea port city of Poti, which has a sizable oil shipment facility.