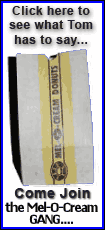 "It's not just for breakfast any more," he says with a grin.
And this isn't just a wacky West Coast thing.
This year, Famous Dave's at the Minnesota State Fair is rolling out Pig Lickers - dark chocolate-covered bacon pieces sprinkled with sea salt.
"It's just like the most bizarre combination," says fair spokeswoman Brienna Schuette. "I actually really liked it. It was a good combination of sweet and salty."
The urge to create new flavor profiles is a natural for a field driven by creativity, says Karen Page, co-author with Andrew Dornenburg of the forthcoming "The Flavor Bible," a sort of field guide to flavor pairings.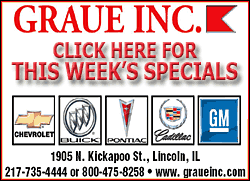 Chefs have two basic agents of change: using a different cooking method or mixing up flavors. So a classic such as tomatoes and basil might get turned into tomato sorbet with a basil sauce. Or you might find unorthodox couplings, such as salads of watermelon and feta or cotton candy with foie gras.
"There's a whole trend toward chefs pushing the boundaries," says Page. "Chefs are trying to be more playful and incorporate new kinds of whimsy."
It's hard to tell exactly where the dream of candy-coated breakfast meats started, but for Marini, the inspiration was a trip with some ski buddies a while back.
"One guy came up with, 'Who doesn't love bacon? Who doesn't love chocolate? Let's marry them together.'"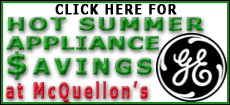 So Marini gave it a shot and after some trial and error - crispness is key, he says, noting that chewy bacon plus chocolate is undelicious - he came up with a product.
"It was kind of a joke to begin with," he says. "We brought it down to the boardwalk and put it in a case just to see if people would react, and they reacted."
Take boardwalk visitor Nathan Lopez, who on a recent foggy morning had a quizzical look on his face as he began eating a sample at Marini's at the Beach. But he finished with a smile.
"Interesting combination," was the verdict. "I didn't think it would be very good but once I tried it; it was good."
Of course, chocolate-coated bacon is just the latest incarnation of the wackier-the-better fair food philosophy.