The man then committed suicide by throwing himself from the second story of the site, the 13th century Drum Tower three miles from the main Olympics site.
The brutal attack shortly after midday was all the more shocking because of the rarity of violent crime in tightly controlled China, which has ramped up security measures even more for the Olympics.
THIS IS A BREAKING NEWS UPDATE. Check back soon for further information. AP's earlier story is below.
BEIJING (AP) - A man attacked two American tourists, killing one and injuring the other, at an ancient landmark in Beijing on the first day of the Olympic Games on Saturday, then leapt to his death from the structure, state media reported.
A Chinese man attacked the two Americans - a man and a woman and their Chinese tourist guide - around 12:20 p.m. on the second level of the Drum Tower, a popular tourist attraction in north Beijing, the official Xinhua News Agency reported.
Citing the Beijing Municipal Government Information Office, Xinhua said the 47-year-old attacker, Tang Yongming, killed the American man and injured both the American woman and the female guide. The attacker was identified by an identity card found on the body.
Tang then "killed himself by jumping from the second story of the Drum Tower," Xinhua said.
The government information office did not specify the method of attack, Xinhua said.
The two women were rushed to hospital, Xinhua said.
The attack occurred just hours after competition started for the Olympic Games, a source of national pride for China which has also imposed unprecedented security measures in the capital to prevent protests or other trouble.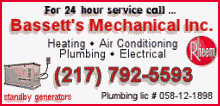 U.S. Embassy spokesman Richard Buangan said it was "aware of the reports of the accidents suffered by two American citizens, we are working with the Chinese authorities to find out more on the cause of the incident."
He declined to comment further, but said U.S. officials were in contact with relatives of the two Americans who are in Beijing.
Police blocked off streets leading to the Drum Tower immediately after the attack, and cordoned off the area with yellow police tape. Security officers were examining the scene on the tower and below, inspecting and taking samples from the balcony railing.